Garbage Disposal Overflow Service in The Four Corner Region
We are all familiar with the use of Garbage Disposal, a simple machine that is tasked to carry garbage. Every state in The United States uses Garbage Disposals, however, overflowing of Garbage Disposal might turn out to be a nightmare. Many people residing in Colorado have a common complaint regarding this particular matter but the proper solution is yet to be given.
There are plenty of reasons that create Garbage Disposal Overflow, one of the most common reasons being a clogged drain due to waste food. Nonetheless, the outcome of an overflow can lead from bad smell to water damage. So it is important to understand the causations for better prevention and timely professional assistance.
Luckily, Best CDRS provides the best solution for Garbage Disposal Overflow in Durango, Farmington, Cortez, Pagosa Springs, Aztec, Bloomfield, and many more areas covering the state of Colorado. If you are facing such problems then please give us a call at 970-235-9151 and we shall immediately send a group of experts in your residential/office property.
Common Symptoms of Garbage Disposal Overflow
Strange or unusual noises coming from your garbage disposal.
Has a bad smell that won't go away.
Your garbage disposal is not turning on even after troubleshooting.
Water is leaking from your garbage disposal
You are frequently pressing the reset button on the unit.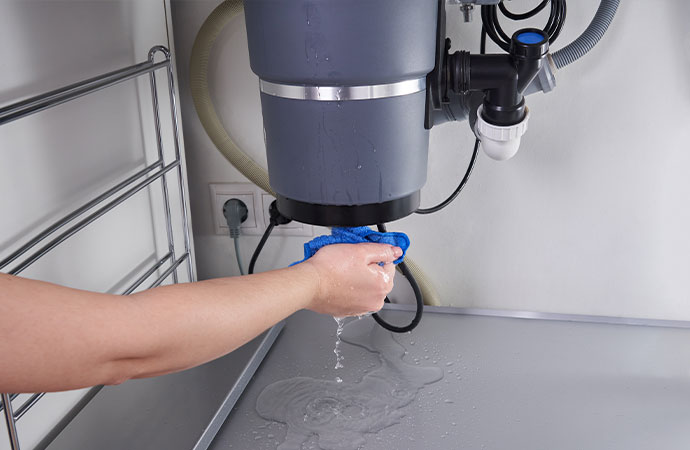 Why Take the Help of Professionals?
The general reason for this would be you are quite unfamiliar with the problem itself. The reason can be anything, it may be a clogged drain or a leaky pipe. Applying the means of DIY will turn out to be a risk and waste of time as achieving the solution is quite minimal. Also handling all the clogged debris can lead to health hazards.
Indication On When To Replace and When To Repair
If you are running older disposal (15 years or more) it may be time to replace it. Also over time, the disposal may develop cracks or even spring a leak. When this happens, it is better to replace the unit, as a repair wouldn't be worth your money.