Frozen Pipe Prevention Services in the Four Corners Region
BEST Cleaning & Disaster Restoration Services Inc. (simply known as BEST CDRS) recommends regular checking-up and maintenance of each part of your residential & commercial properties in order to prevent any damage. We advise immediate & sustainable strategies for frozen pipe prevention at your properties. The following are strategies to be applied to prevent frozen pipes:
Immediate Strategies to Prevent Frozen Pipes by BEST CDRS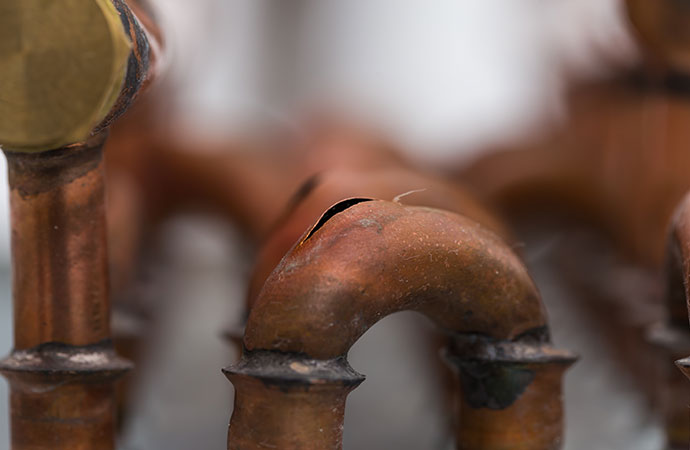 Before extreme weather strikes, prepare your home to prevent water damage. When temperatures dip, take immediate action to prevent water damage:
Open Kitchen & Bathroom Cabinets - This allows warm air to circulate around water pipes.
Open Taps Throughout the House - This allows water to drip to keep water pipes from freezing.
Turn Water Off - This will drain the water supply lines.
Keep Thermostat at 55 Degrees - This avoids freezing while away from home in the winter.
Proof of due diligence and regular maintenance of your property in a reasonable manner makes the homeowner insurance companies more apt to pay your water damage claim. Contact BEST CDRS for any of your pipe leak repairs and ask us about all of our water damage and plumbing overflow services. We will dispatch our professional technicians to your home or business anywhere in our Four Corners Region service area.
Uses These Sustainable Strategies to Prevent Frozen Pipes in the Four Corners Region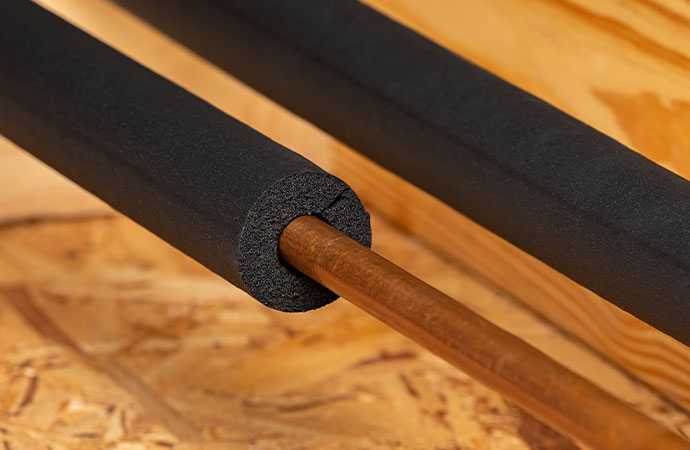 Sustainable, long-term strategies to prevent pipes from freezing and bursting, allow you to minimize expenditure. These strategies include year-round maintenance and winterizing. This will help your home or business to prevent water damage. You can prevent pipes from bursting by checking them on a regular basis. Pipes that are more likely to freeze and burst include pipes in the main sewer line, exterior walls, attic, basement, crawl space, and garage pipes.
Pipe Maintenance: Check your water supply system regularly for possible leaks, cracks, and regular wear and tear. Winterize and insulate water pipes to minimize the likelihood of water damage from frozen and burst pipes.
Home Maintenance: Add air sealing and seal and caulk air leaks and water leaks to prevent pipes from freezing and bursting. Add insulation to your attic, basement, or crawl space to insulate and provide consistent room temps.
Contact With Us!
Our restoration professionals who are dedicated 24/7 at your service in Blanco, Chromo, Dolores, Farmington, Hesperus, and other places in Four Corners Region of Colorado & New Mexico, will install any device as per your requirement. Call us today at 970-235-9151 to schedule your appointment.