Restoration Service for HVAC Discharge in Durango, Farmington
There are a lot of different issues that an HVAC might face throughout its lifespan. But if there is a broken pipeline issue, that can cause damage to more than just your HVAC. It will cause water damage to your house, which might cost you a lot if not taken care of immediately.
But everything has a solution! And for problems like this, get the best solution from Best Cleaning and Disaster Restoration Services. Here at Best, our expert professionals take care of the restoration service in the best way possible so that you are 100% satisfied with the service. So if you are living in, Farmington, Pagosa Springs, or nearby, call us today at 970-235-9151.
Causes of Clogged HVAC Discharge Lines
Here are some of the reasons why your HVAC discharge lines may get clogged-
One of the most common causes of water leaking from HVAC units is a clogged condensate drain.
The discharge lines can get clogged from dirt and dust that is accumulated, causing the pipes to leak.
If the evaporator coil is frozen, it causes freeze clogging. Either way, the pipe might break or leak and cause water to come out through the pipe. As a result, water can't leave the home fast enough and ends up flooding the drain pan.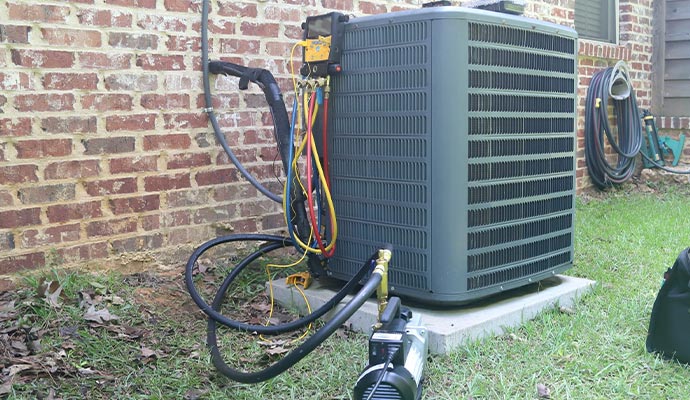 Rely on Us for the Best Restoration Service for HVAC Discharge Lines
For a long time now, Best Cleaning and Disaster Restoration has been people's primary choice in the four corners region. Here we provide the best solutions to leaks and cracks in HVAC discharge lines to the people of Durango, Cortez, and other nearby cities. Some of the other services that we provide include- burst & frozen pipe restoration, frozen pipe prevention, etc. So if you ever need to avail of any of our services in these cities, call us today at 970-235-9151 or contact us online to know more about our other services!