How to Find Water Leak in Your Home at the Four Corner Region
There might come a day where you come into your office/home and hear an uncanny noise of slashing water which will eventually make you wonder if something's wrong. Typically these issues lead to one direction which is water leakage from the walls, pipes, or basement. As always if you do not treat this problem as soon as you spot them then chances are you are on the verge of facing havoc. 
To stop water leak is not a task of any inexpertise individual, it requires the need for trained and licensed individuals which can be provided by professional restoration companies such as ourselves. 
Our process first requires a thorough inspection which will help us to know which place is water leaking, test the moisture, see if there's a crack in the wall and many more. 
If you are living in Durango, Farmington, Cortez, Pagosa Springs, Bloomfield, and many more areas covering Colorado then please do give us a call at 970-235-9151 and we shall send our emergency crew to first conduct an inspection and then carry on with the works.
Finding a Water Leak Inside of a Wall
Often times, when there is a leakage in the wall and your house or office is flooded, it is very difficult to find out the source of the causation without an expert's help. Also, the drying process needs to be started immediately to mitigate the damage. That is why people often call experts like Dalworth Restoration at the first instance to determine what and where exactly the leakage is and fix it with minimal hassle using its advanced tools and techniques. Whether the leak in the wall is due to rain, sprinkler system, or a leaking pipe, by using thermal imaging cameras they can see the actual temperature differentials of the wall and use their moisture meters to test the moister content and determine whether it is wet or not and find out where the source of the leakage is. This can save a lot of time and money. For example, whether there is even a pipe or not that goes through the wall in that area can be figured out without cutting a single block of brick. People calling plumbers also often call a restoration company in conjunction.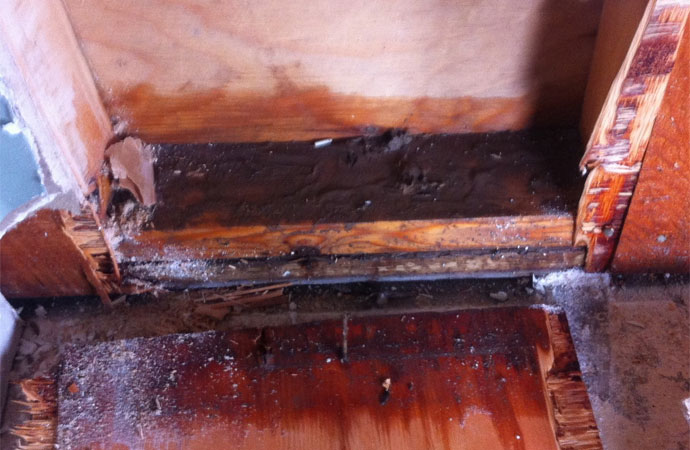 Why Choose BEST CDRS?
Best CDRS have been successfully representing their company image when it comes to providing restoration services to people residing in the Four Corner Region and all of Colorado for many years now. We are blessed with excellence and our experts are all well trained and licensed. If you ever need any sort of water restoration services then please give us a call at 970-235-9151 and our friendly customer care service will immediately answer your call.