Restoration Services for Nursing Homes in Durango, Farmington, Cortez & Pagosa Springs, CO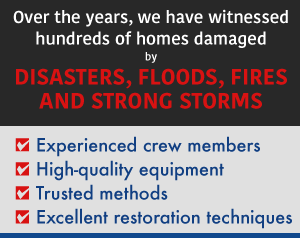 Get help NOW!
---
As the owner of a nursing home, it's your responsibility to create a peaceful and relaxed environment for your residents. Their families have placed their trust in you, so you provide them with the best facilities and medical care.
Nevertheless, no matter how high-end your property is, there's always a possibility that something could go wrong. However, out of all the problems you can encounter, disasters created by natural causes or accidents are the worst.
The moment a fire or an indoor flood occurs, your employees are placed in a difficult position. Not only do they have a short time to remedy the situation, but they also have to ensure that the occupants are safe. If they're unable to handle the disaster, the outcome could result in severe property damage. Recovering from property damage is difficult if you don't seek professional help.
That's why whenever your nursing home is struck by a disaster, have Best Cleaning & Disaster Restoration Services make your property like-new. Our company has been restoring various commercial properties in Durango, Farmington, Cortez, and Pagosa Springs, Colorado for more than 20 years. You can trust us to restore your nursing home back to its pre-loss condition.
Protect Your Property and Tenants with Best CDRS
Although repairing and cleaning up after a small disaster is simple, bigger catastrophes require an expert's touch. In these kinds of circumstances, it's crucial that the restoration is handled properly to ensure that your property doesn't succumb to all sorts of structural damage.
Aside from a wrecked wall or ceiling, your nursing home becomes the ideal environment for the following problems:
Mold and mildew
Wood rot
Pungent odors
Vermin and insect infestation
Airborne and waterborne diseases and viruses
You can't let your occupants live in an environment that's detrimental to their health. That's why it's better to let Best CDRS handle the restoration process. Not only do we have the necessary equipment and experience to take care of the situation, but we also offer several services that are designed to target specific disasters. These include:
Contact Best CDRS for Nursing Home Restoration
Our restoration specialists work quickly and efficiently, so your nursing home can open its doors much sooner. Contact us or give us a call at 970-235-9151 and our attentive staff will be right with. You can reach us anytime because our emergency services are on-call 24/7.