Trauma Cleanup Services in Durango, Farmington, Cortez, and Pagosa Springs
After violent crimes, accidents, animal wastes or suicides have taken place, a thorough cleanup process is needed. Trauma and crime scenes are one of the most unexpected scenes, and you shouldn't have to go through with it alone.
We understand just how difficult trauma and crime sites are, and this is what drives us to provide calm, prompt and professional service in the name of cleaning up and removal of sensitive and hazardous materials.
Because handling biological materials can be quite dangerous, it's very important to know that you can trust experienced professionals that won't put your health at risk. With their training, they can successfully control blood-borne pathogens, maximize the use of protective gear and are fully armed to handle and dispose of biological materials with care and dignity.
When you choose Best Cleaning & Disaster Restoration Services, you get professional and prompt service that is up to health and OSHA regulations, and we dedicate ourselves to giving you back a home, or office, that is perfectly sanitary and safe, so that the healing process can begin.
We wouldn't wish biohazard cleanup on anyone, as dealing with trauma requires more than just a cleaning company. For a successful trauma cleanup, it takes the right amount of empathy, knowledge and expertise, which all of our professionals possess.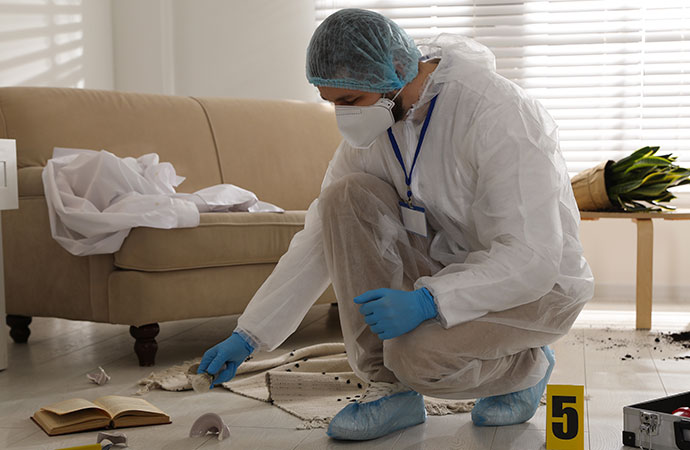 Contact Us for Trauma Cleanup Services in Durango, Farmington, Cortez, and Pagosa Springs
During your time of need, allow us to alleviate some of your grief by handling the clean up process, as we believe that no family or business should ever handle sensitive biohazard materials alone. This is why biohazard and trauma cleanup is considered as one of the most serious and dangerous restoration service, and should be handled by the professionals. You can be sure that when you call us at 970-235-9151, we at Best Cleaning & Disaster Restoration Services will respond immediately and promptly. We are dedicated to giving all the citizens living in the Four Corners Region (Cortez, Durango, Farmington and Pagosa Springs), or in the surrounding area, the safest and best-quality service that they deserve. Aside from trauma cleanup, we also have storm damage, fire damage restoration, water damage restoration, flooring & carpet cleaning services, biohazard cleanup, among others. If you have any additional concerns or questions, feel free to view our contact page.