Hot Water Heater Leak Cleanup in Four Corners Region
A cracked, corroded, worn, or otherwise leaking hot water heater can result in considerable water damage that might be detected too late. Rust-colored water, damaged surfaces, flooring, an overflowing pan that didn't have a leak alarm, and other problems are associated with heater leaks.
Best Cleaning and Disaster Restoration Services provides cleanup and restoration after hot water heater leaks or other water damage. Our certified cleanup and restoration teams use advanced equipment and expertise to provide water heater leak cleanup solutions, delivering the best results, service, and complete customer satisfaction.
We provide 24/7 emergency response in Durango, Farmington, Cortez, Pagosa Springs, and across our Four Corners service area. Call us at 970-235-9151 or contact us online to arrange a consultation with a Best CDRS representative.
Common Water Heater Leak Issues | Call Best CDRS
Turn to the Best CDRS professionals when you suspect or notice these hot water heater leak issues:
Cracked heater tank: Because of the continuous ups and downs inside the water heater tank, it is normal for them to be affected by corrosion. In the worst situation, this corrosion leads to cracks in the water heater tank.
Fitting problems: Sometimes, pipe connections inside and outside the water heater are not installed correctly or develop wear. This causes the fittings to become loose and faulty.
Relief valve issues: The valve that is used to relieve the temperature and pressure inside a water heater can malfunction. This happens mostly because of improper installation of the water heater.
Worn anode rods: These prevent the hot water tank from decaying. If they become ineffective, it leads to corrosion that causes leaks in water heater tanks.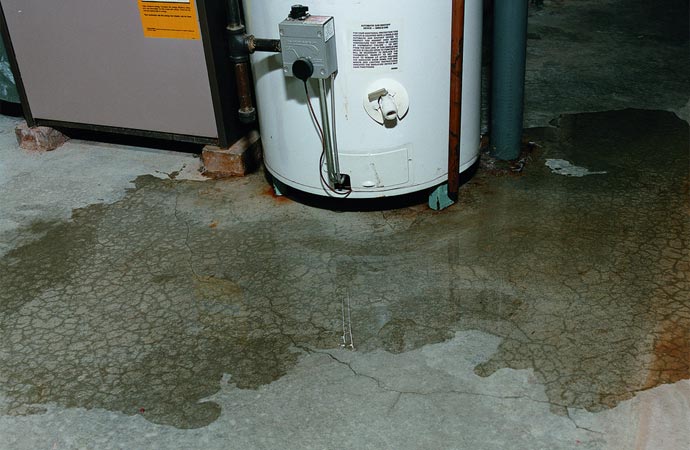 Trust Best CDRS For Superior Water Heater Leak Cleanup in Durango & Cortez, CO
For any appliance leak issue, Best Cleaning and Disaster Restoration Services is your No. 1 solution for cleanup and restoration, including for hot water heater leaks. Our certified technicians are ready to provide professional, reliable water damage cleanup and restoration after any appliance leak. We're family owned and operated, having served the Four Corners for more than 25 years.
Call us at 970-235-9151 or contact us online to book an appointment with a Best CDRS team member. We'll assist you with these hot water heater leak cleanup issues:
Punctured water heater
Leaking water heater tank
Flooding from water heater
Old or outdated water heater
Water heater plumbing break or leak