Attic Water Damage in Durango & Pagosa Springs
Attic water damage can be very costly and destructive to your home if not fixed as soon as possible. Water damage in the attic usually is caused by roof leakage. Ice dams and condensation also contribute to attic water damage during the winter months, especially in cold, snowy climates like those found in the Four Corners region.
Often, leaky roofs can cause loss to the attic, damage fixtures as well as personal valuable items. You may find wet insulation, electrical shorts, and content damage, and also ceilings, walls, and flooring inside the home can suffer extensive damage, as well. Fortunately, Best CDRS combats and eliminates attic water damage.
If you are living in Durango, Farmington, Cortez, Pagosa Springs, Bloomfield, and many more places in Colorado and the Four Corners Region, then please give us a call at 970-235-9151 and we will send a crew to your home or office ASAP.
How to Prevent Attic Damage
Insulate the Attic with Proper Insulation
Use Dehumidifier - to control moisture and humidity in the house
Install Ventilation Vents - to cool warm or hot attic air throughout the seasons
Seal Cracks, Holes, and Openings in the Ceiling - that allow vapor to move up into the attic and cause condensation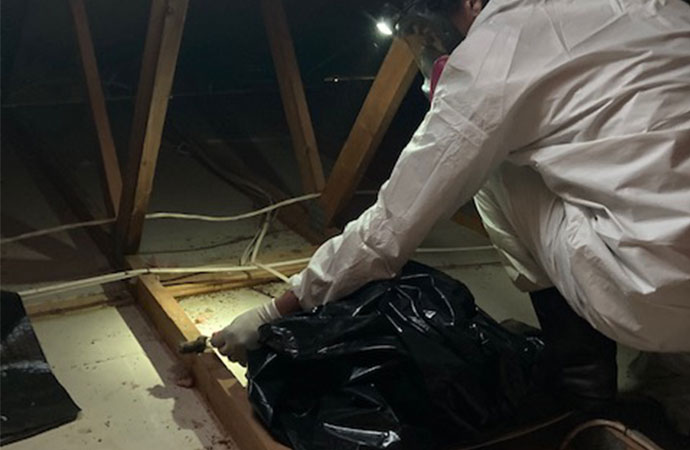 Let Best CDRS Restore Your Contents in Farmington, Cortez, & Bloomfield
Usually, significant contents damage is part of a roof leak that causes water damage in the attic. Most homeowners store items in their attics, which they do not see on a regular basis, making the possibility of contents damage greater when leaks surface. Best CDRS restores your contents impacted by water damage, allowing you to keep your mementos and other belongings rather than replacing them. When you need our help in Pagosa Springs, Bloomfield, Cortez, Durango, Farmington, and other cities we serve in the Four Corners Region, then contact us online or give us a call at 970-235-9151.