Restoration of Fire Damage Caused by Heating Equipment in Durango
Require assistance with fire damage caused by heating equipment? Seeking professional help? Your search ends here, as Best Cleaning and Disaster Restoration Services offers the best fire damage restoration services in Durango, Pagosa Springs, Cortez, Farmington, and neighboring cities.
No matter the residential fire type, we're experts at restoring normalcy. Call 970-235-9151 for heating equipment fire damage assistance, or click here to discover more about our services.
Common Causes of Heating Equipment Fires
Faulty wiring or hot electrical parts can ignite heating system fires
Malfunctioning thermostats or blocked airflow make heaters dangerously hot
Incorrect setup, especially with gas heaters, can cause gas leaks and ventilation issues
Accumulated debris can overheat equipment, leading to potential fires
Older units may wear out, raising fire risks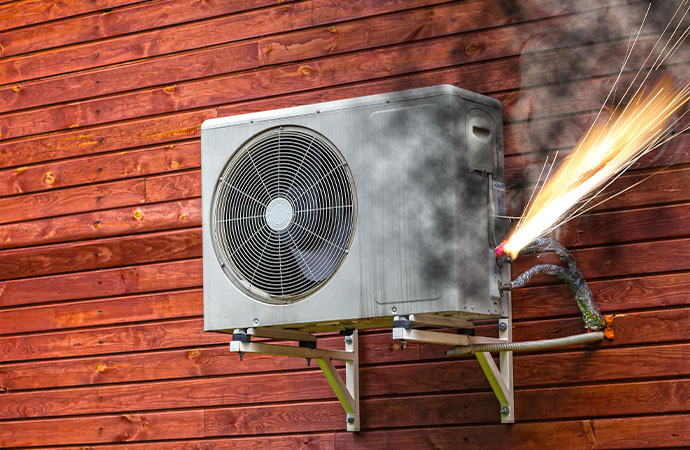 Why Choose Us for Heating Equipment Fires?
Best Cleaning and Disaster Restoration Services specialize in handling each fire incident with precision and skill. Here are some points why you should choose us:
Complete Restoration: We offer thorough restoration services, addressing hidden issues for your property's full recovery.
Cutting-Edge Tech: Our cutting-edge equipment speeds up the process, ensuring swift and safe restoration.
Safety Focus: We prioritize safety for our team and your property throughout the restoration process.
Prompt Response: We act swiftly to minimize further damage and disruptions.
Tailored Solutions: We customize our approach to meet your specific needs and budget.
Leave Your Heating Equipment-Related Fire Issues to Us!
We the expert team at Best Cleaning and Disaster Restoration Services specialize in fire-related challenges. We ensure efficient solutions with your safety and satisfaction in mind. We provide comprehensive restoration services to restore your property. Call 970-235-9151 or click here for assistance with heating equipment fire. However, explore our wide range of residential fire damage restoration services that includes garage fires, kitchen fires, AC fires, and more.