How Fast Does Mold Grow?
The development of mold after water damage depends on the type of surfaces and materials, amount of moisture, and temperature. Mold generally grows faster on softer surfaces in darker, warmer (70 degrees or more), and more humid indoor environments.
24-48 hours is the usual time required for mold to grow, according to the Environmental Protection Agency (EPA), given that all the required conditions are met. Mold spores spread from one area to another also with time. These microorganisms can quickly fill the air and spread throughout your home, affecting more and more areas and endangering your health with every passing hour.
Mold spores that start to colonize within 24 hours on the surfaces become visible in about 18 to 21 days of the flooding. But that happens if nothing has been done to dry the water and restore the affected surfaces. For these reasons, it's essential to deal with water and moisture issues by an expert like Best Cleaning & Disaster Restoration Services Inc. (simply known as Best), as soon as you have a flooding incident.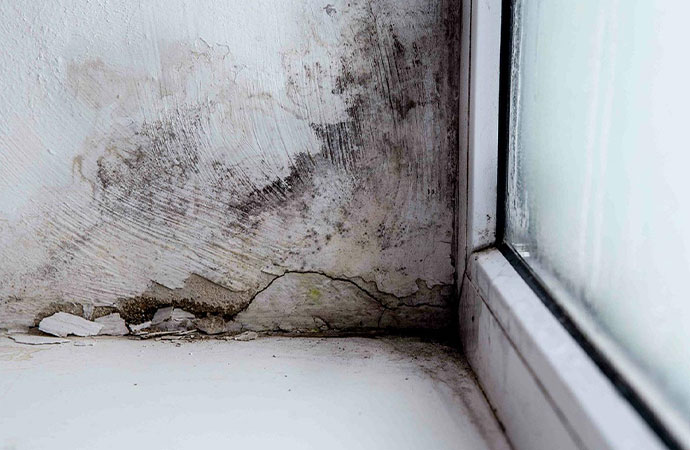 Disaster Management Services by Best in Four Corners Region
In case of any water damage, fire and smoke damage, storm damage, or something similar at your residential & commercial properties, Best is ready at your service in the Four Corners Region area of Colorado and New Mexico. As the area's respected provider of disaster restoration and mold remediation services, we have a long and proud history of delivering for our residential and commercial customers even in the wake of the most severe damages.
Flooding, Pipe Burst, Sewage Backup, AC Leak Repair
Asbestos Abatement