Smoke & Soot Damage Restoration | Four Corners Region
Get help NOW!
---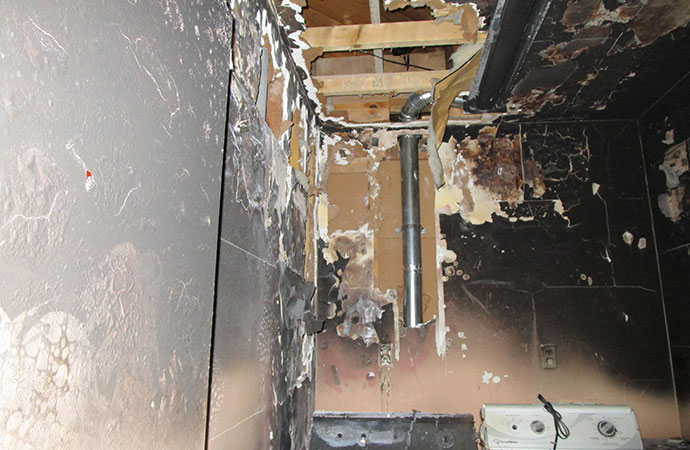 The real work after a fire disaster starts with the restoration that comes after extinguishing the fire. That isn't a task to be taken lightly for the restoration of your property is one messy job that requires only experts to be handled by. Contact Best Cleaning & Disaster Restoration Services Inc. (simply known as Best) at 970-235-9151 to restore your property to pre-loss conditions after the fire department extinguishes the fire.
We use specialized equipment and chemicals to penetrate cracks and crevices to neutralize and remove smoke and soot odors. This process includes using restoration chemicals capable of removing smoke stains, flood debris, soot coatings, and water damage so that the damage will not become permanently embedded in your residential or commercial structure, appliances, or belongings.
Services Offered by Best CDRS in Durango, CO
The professionals at Best works 24/7/365 to handle:
Contents Restoration
Reconstruction and Structural Repairs
Kinds of Smoke Damage Residue We Remove
We take care of smoke odors and smoke damage caused by the following kinds of dangerous smoke residues to restore your structure, contents, and air quality:
Dry Smoke - Results from a fast-burning and high-temp fire
Wet Smoke - Results from a low-heat or smoldering fire; it has a pungent odor and a sticky, smeary texture
Protein Smoke - Discolours paints and varnishes and has an extremely pungent odor and is essentially invisible
Fuel Oil Smoke - Results from furnace smoke from duct returns in the ventilation system and causes dangerous oily soot
Trust Best CDRS for Smoke & Soot Removal in the Four Corners Region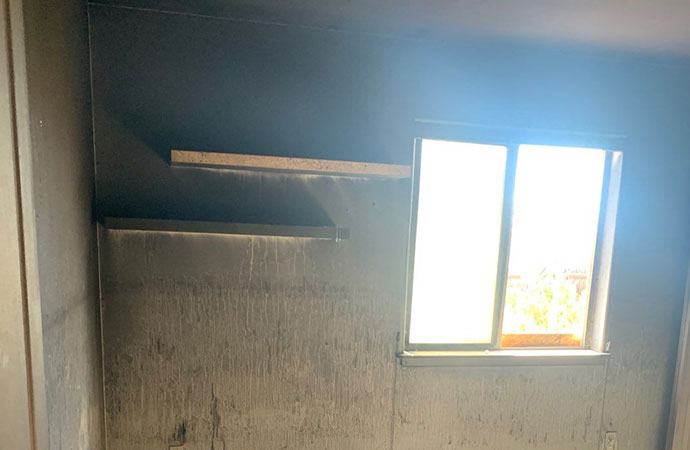 Smoke & soot restoration and smoke odour removal services are offered by Best in our Four Corners Region service area of Colorado & New Mexico, including Shiprock, Silverton, Towaoc, Waterflow, and other places. We have licensed and certified professionals, advanced techniques and state-of-the-art equipment and facilities to remove all traces of smoke from your home or office building after a fire.
24/7/365 emergency response
On site in about an hour
Insurance billed directly
Inspections
Estimates
IICRC certified restoration crews
State-of-the-art water removal & drying equipment