Water Damage Restoration Process in Durango, CO
The process of restoring your house or business to its pre-loss condition is known as the water damage restoration process. However, the restoration process can be confusing. Water is a powerful natural force that can cause damage to your home and unfortunately, it is one of the most common causes of property damage. Trust our experienced professionals at Best Cleaning & Disaster Restoration Services if you're dealing with a water disaster.
Best CDRS utilizes the best equipment and methods in dealing with all sorts of fire restoration services. By doing so, it is certain that your properties are handled with care. When it comes to dealing with water disasters, we will make a proper restoration process plan in your building. We provide our services in Durango, Farmington, Cortez, Pagosa Springs, and other cities throughout our service area, call us at 970-235-9151 for more information today!
Our Water Damage Restoration Process at Best CDRS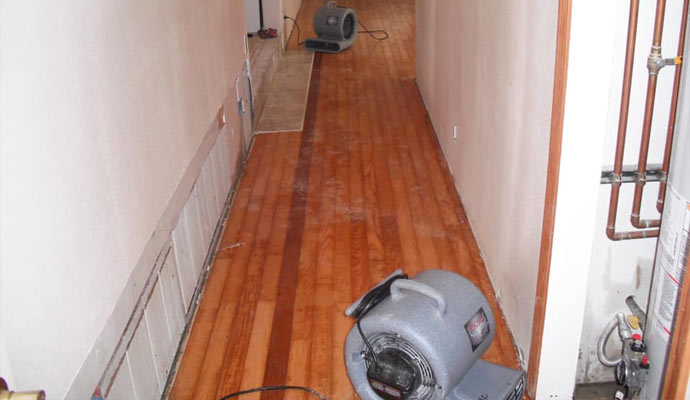 Every water damage situation is different and requires a different solution, but the general procedure remains the same. For example:
Assessment and Inspection: Inspecting the property and assessing the damage is the first stage in any damage restoration process. This is an important phase in the restoration process since it enables a complete and accurate restoration. During the inspection, technicians will assess the water damage's class and category. This information will help you determine the degree of the harm and the best course of action to take.
Water and Moisture Extraction: Water pumps and vacuums can be used to remove the water, but the specific equipment employed depends on the amount of water in your home and the extent of the water damage.
Drying and Dehumidification: Technicians will use specialized dehumidification equipment to dry your residential or commercial property. The drying process might take anything from a few days to several weeks, depending on the extent of the water damage. If concrete needs to be dried out, for example, it may take longer due to the specialized drying required.
Restoration and Repairs: Restoration and repairs will be completed after the water damage restoration is completed. This may entail replacing drywall pieces or constructing entirely new walls. The scope of the restoration and repairs is determined by the nature of the damage.
Water Restoration Services Offered by Best CDRS