Structural Restoration in Durango, Farmington, Cortez, and Pagosa Springs
Water damage can come in many ways. Some are immediate (e.g. floods) while others take time to manifest (e.g. mold). Nevertheless, these situations put you in a tight spot because depending on the severity of the event, it can weaken the structure of your property.
It is obvious that b storms and floods have the capability to rip and tear your building apart. However, only a number of property owners know about the damaging effects of mold and mildew, wood rotting, and foul smelling odors.
When these kinds of situations appear, the structural integrity of the affected area is not the only thing in trouble. Your health is also being compromised because these substances are known to harbor toxic substances that cause various ailments and diseases.
Of course, you might think that removing the water and keeping the place dry will lessen its harmful effects, but if you are dealing with something great, you must let the professionals step in so that the situation can be handled properly.
Bringing Your Properties Back to Shape
We, at Best Cleaning & Disaster Restoration Services, are familiar with the effects of water damage, and have made it a point to restore affected properties that are located in the Four Corners Region (Cortez, Durango, Farmington and Pagosa Springs). Cleaning up and restoring your living spaces after the disaster might seem easy, but working in a dangerous environment without the proper tools can open an array of problems for you.
Neglecting to turn off the main power could result to electric shocks
Walking barefoot in submerged territory exposes you to dangerous elements (e.g. sharp wood or exposed nails)
If the water is contaminated, you are in direct contact with harmful bacteria and toxic substances
Restoring your property through DIYs consumes your energy and time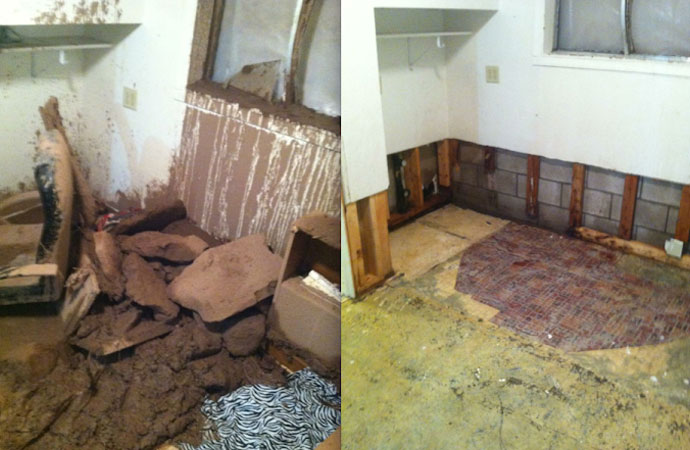 Contact Us for Structural Restoration in Durango, Farmington, Cortez, and Pagosa Springs
Bigger problems must be resolved with better means, and with our team of professionals backing you up, your properties will return to their tiptop form in no time. We have the right equipment for the job, so give us a call at: 970-235-9151 or visit our contact page here for further questions and inquiries. We also offer various water damage restoration services as well as carpet & floor cleaning.