Mold Structural Damage in Durango & Cortez, CO
Mold feeds on and degrades organic matter, and has the potential to cause major structural damage to a home or business. Once mold is detected, insulation, paper backing, drywall, carpeting, or other materials must be removed. Mold inspection, cleanup, removal and overall remediation can be costly and inconvenient, but they are commonly required to remove mold hazards.
Best Cleaning & Disaster Restoration Services provide superior water and mold structural damage solutions throughout the Four Corners region, including effective mold remediation, black mold removal, and mold decontamination services. Contact us online or call 970-235-9151 to book our services. Our IICRC-certified technicians can return your home or business to its pre-mold state and a sense of normal as soon as possible.
For Best CDRS assistance in Colorado or New Mexico, call 970-235-9151 or contact us online to arrange a consultation for mold structural damage restoration.
Best CDRS Has Mold Damage Solutions in Farmington, NM
Mold and other fungi can be health hazards, and others can degrade surfaces to the point of becoming structural concerns. It doesn't take long for mold structural damage to set it and make drywall, wood, insulation and other materials no longer viable.
Best CDRS is your solution for an efficient, effective mold remediation process that will stop mold contamination in its tracks. Waiting too long can mean paying more for repairs, so don't delay and let mold structural damage take a heavy toll.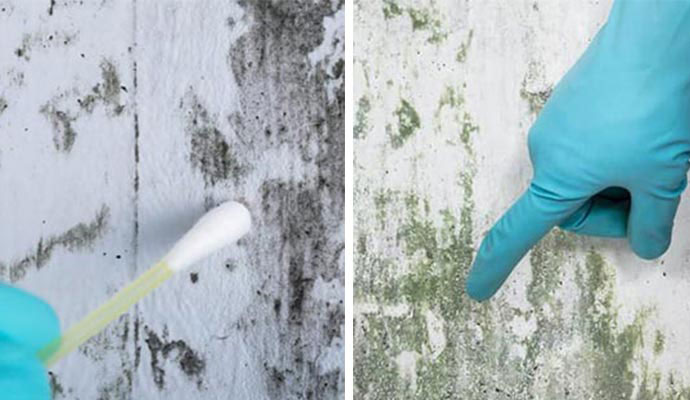 Potential Health Hazards of Mold Damage:
Sneezing
Runny nose
Coughing
Wheezing
Watery eyes
Redness of eyes
Itchy eyes
Skin irritation
Why Best CDRS For Mold Damage?
Reasons to count on Best CDRS for mold structural damage and other services include:
24/7 customer service
Family owned and operated
IICRC-certified company
More than 25 years experience