Bathroom Sink Overflow Cleanup in Durango & Cortez
Flooding from a bathroom sink overflow can be difficult to clean, dry, or dehumidify properly without professional help. Best CDRS is at your service to help avoid water damage from bathroom sink overflows.
Best CDRS is your most professional and efficient solution for bathroom sink overflow cleanup. Our expertise and equipment will clean up any overflow mess and excess water. Besides our water damage cleanup can help avoid mold or other issues when inadequate drying leaves residual dampness. For assistance in Bayfield, Flora Vista, Marvel, and throughout our service area, call us at 970-235-9151 or contact us online.
Reasons for Bathroom Sink Overflow
Bathroom sink overflow issues often require Best CDRS professionals' help. They include:
Failure to turn off a faucet, even if a pipe or line is only slightly blocked, can result in a major overflow.
Hair, soap, toothpaste, or other clogs from everyday bathroom use can badly clog a sink.
Children love to play around sinks and can clog them with small toys. Other stuck debris, objects, or another buildup down the line can cause clogs or overflow.
If the water tap is left on while the drain stopper is closed, the opening will not channel water down into the drain opening rather it will spill out of the sink onto the floor.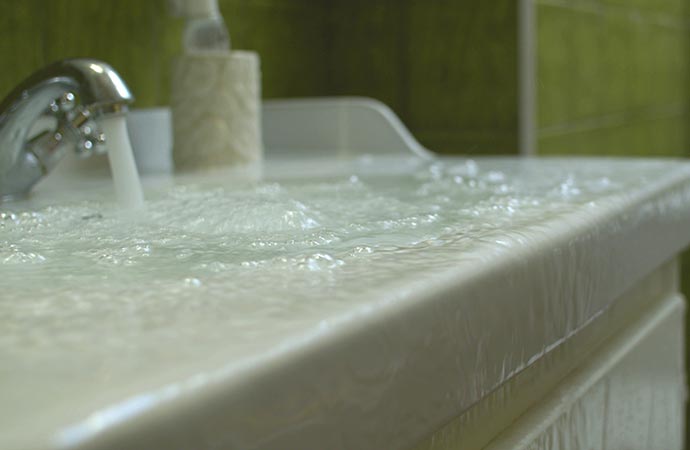 Trust Best CDRS for Bathroom Sink Overflow Cleanup
Bathroom Sink Overflow can damage your property if you don't take the necessary steps. With our expertise, we can help you get the best results. We are a family owned and operated restoration company, offering you:
Professional technicians
24/7 customer service
More than 25 years of experience
Trusted method and high-quality equipment
Apart from Bathroom Sink Overflow, we also offer Structural Restoration, Fire Restoration, and Disinfecting services. So, don't hesitate to call us at 970-235-9151 or contact us online.