Damage Inspection in Cortez & Farmington
Properties in the Cortez, Farmington, and other cities around the service areas might be subject to a variety of issues brought on by water damage, the repairs for which can be expensive. Mold starts to develop extremely fast once an area has been exposed to water, and if action is not taken soon, this may become a significant issue if it is not dried and treated.
When you contact Best Cleaning & Disaster Restoration Services, our team of experts will make sure to provide a thorough damage inspection to determine the appropriate and effective solution. So if you need a fast response on water damage inspection, then contact us today at 970-235-9151 or click here to contact us online.
How Water Damage Category is Identified through Inspection?
As soon as you become aware that you have water damage, you should contact a qualified professional water damage repair company as soon as possible to assess the level of damage. The purpose of a water damage inspection is to identify how far the water has infiltrated into the walls and other structures of your home or business and to determine how much structural damage, if any, has been caused by the water.
This inspection involves looking at ceilings as well as insulation and duct areas that have been impacted by water. An investigator will examine the structures, floor to ceiling, in order to establish the source of the water and then work with you to ensure the leak or problem area is fixed or patched until a long-term solution can be found. We then begin to remove the damaged areas or begin the drying process, depending on the source and extent of the damage.
Water Identification Categories:
Category 1: Water that comes from a source that is considered to be clean or hygienic. This leak might have been caused by a burst pipe in the supply line, a damaged toilet tank, or a sink or bathtub that was overflowing with water.
Category 2: Water includes substantial pollutants. This water may be the result of an overflow from your washing machine, dishwasher, or aquarium that has cracked but still contains some contaminants that could be hazardous.
Category 3: The water supply is severely polluted. It's possible that it came through sewage, floods, or even runoff from surfaces. This water may be contaminated with diseases, chemicals, and other potentially hazardous substances so more extensive work may need to be performed to keep the home or business safe.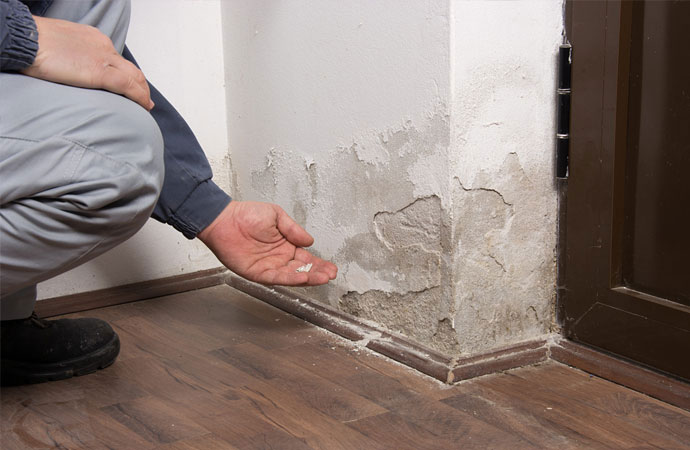 Choose Best CDRS For Advanced Damage Inspection Due to Water Damage in Your House
Water damage is a time-sensitive issue. That is why we at Best Cleaning & Disaster Restoration Services provide full-service water damage restoration and 24/7 emergency services such as water extraction, flood damage restoration, and other emergency services in Durango, Pagosa Springs, and other regions throughout the service area. So call today at 970-235-9151 to get help today.