Toilet Overflow Cleanup in Durango, Farmington, Cortez and Pagosa Springs
A house can never be a home without a functioning toilet. The toilet is an important component in any bathroom and provides comfort in the most unexpected of ways. After all, every human being needs to use the toilet, but when a toilet is overused, backups and overflows can occur more often.
Once the pipes are clogged or blocked, it is certain that the water will overflow from the toilet and potentially flood the bathroom. A lot of property owners think that they can resolve the problem easily. But a toilet overflow is not an ordinary cleanup scenario. If ever you are experiencing a toilet overflow in the areas of Durango, Farmington, Cortez, or Pagosa Springs, contact BEST Cleaning & Disaster Restoration Services.  We are the professionals you need who can properly deal with your toilet overflow.
Contact Us for Toilet Overflow Cleanup in Durango, Farmington, Cortez and Pagosa Springs
Not all bathroom disasters can be solved easily. Even if you think one method is a cheaper option, plumbing overflows must be professionally handled, and at BEST Cleaning & Disaster Restoration Services, we provide this service because we know how hazardous toilet overflows can become.
Some toilet overflows may look harmless due to the fact that the water coming back up doesn't appear to be murky. However, do not be fooled by its color. Even when the overflow is clear, there are still microscopic germs and organisms in the water. A number of them could be harmless, but they are also accompanied by a couple of disease-causing pathogens. Plus, if you cannot get rid of all the moisture in the bathroom, mold and mildew will easily germinate in the area, and that is another kind of disaster that is difficult to get rid of.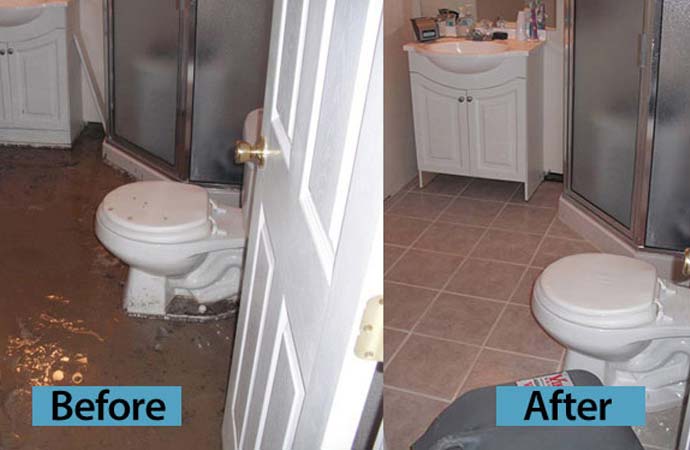 When your toilet overflows and gets out of control, give us a call at 970-235-9151 immediately. Our water damage and restoration service can handle any situation your toilet has. We have the proper equipment to contain and get rid of harmful organisms, and with over 25 years of experience under our belts, we can clean, dry, and decontaminate the affected room in record time! Contact us at any time for our emergency services. We are available 24/7!