Disaster Restoration Plan in Farmington & Cortez
Every disaster is different. Likewise, the road to recovery is different for every property and property owner. At BEST Cleaning & Disaster Restoration Services, our company creates a customized disaster restoration plan for every property we handle. A key element of such a plan is to take preventive steps to mitigate the disaster before it hits by following an emergency response plan.
Preventive Maintenance with a Disaster Restoration Plan
The ability to quickly bounce back from a disaster is enhanced by limiting the scope of damage with preventive maintenance. This can be achieved with emergency response steps that are part of a Best CDRS disaster restoration plan designed to:
Limit property damage
Shorten the length of business downtime
Train all staff on emergency response procedures
Maintain employee confidence during a crisis
Ensure employee safety at all times throughout an event
Expedite the restoration process
Our company does an assessment of the damaged property before every project to help us create a finalized restoration plan.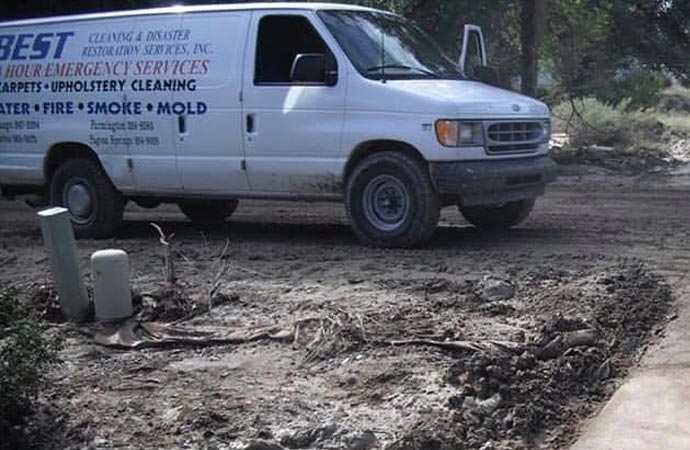 Contact Us for a Disaster Restoration Plan in Pagosa Springs & Durango
Contact BEST CDRS today to minimize the downtime your business might face in the wake of a disaster. One of our disaster restoration plans, when implemented, will get your business back up and running at full capacity sooner, rather than later, when you have experienced disruption from a storm, fire, or major accident. For more than a quarter-century, our company has been the leader in restoration services throughout the Four Corners region. Whether you need to implement a disaster restoration plan or have our certified technicians restore your property from water damage, fire damage, storm damage, or a biohazard spill, our emergency crews are ready to roll on a 24/7/365 basis. Call us today at 970-235-9151 and let us plan your path to full recovery as soon as possible.