Roof Leak Damage Repair in the Four Corners Region
Roofing materials are prone to water damage, as the specialists at Best CDRS know well. Water damage from a roof leak can damage your residence or business, causing structural, mold or other issues that become bigger problems if not addressed as soon as possible. Make sure your roof is keeping your attic and every other part of your home or business dry.
At Best CDRS , we can address roof leak damage repair on a 24/7 emergency basis. Our roof industry experts are highly-skilled and among the best for roof leaks, water and structural damage solutions. If you live in Durango, Pagosa Springs, Farmington, Cortez, Marvel, Rico or anywhere throughout our Four Corners Region service area, call us at 970-235-9151. Our customer representatives are ready to answer any questions about our roof leak damage repair and other services.
Best CDRS Knows Signs of Roof Leak Damage in Durango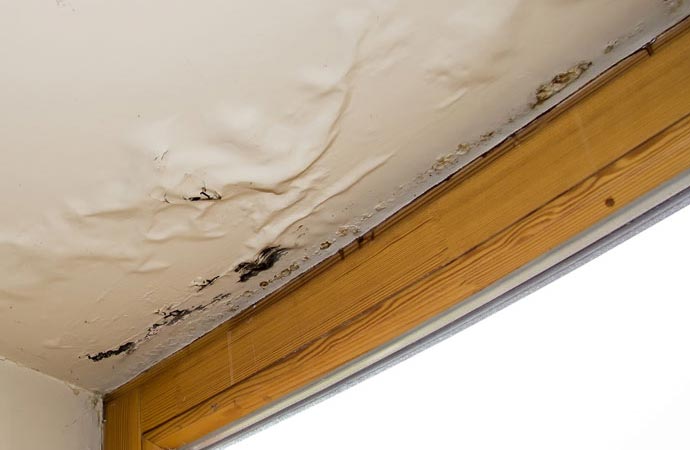 Best CDRS recommends looking for signs of water damage that starts with a roof leak but can progress elsewhere.
Attic: Roof leaks can compromise structural stability and damage attic rafters that hold up your roof.
Insulation: Steel screws rust in attics and behind walls due to wet insulation.
Ceilings: Dark stains or leaking places on the ceilings indicate water damage.
Joists and studs: Support wood ceilings and walls decay in the presence of excessive dampness.
Drywall: Interior walls and ceilings made drywall can swell, discolor and breed molds when exposed to water.
Floors: Water leaks can collect under carpeting, also damaging flooring underneath.
Structural Water Damage is Best CDRS Specialty in Four Corners
Contact Best CDRS as soon as you spot signs of roof leaks or water damage. Our IICRC Clean Trust-certified technicians will evaluate your home or business for evidence of the following water damage:
Roof water damage
Attic water damage
Ceiling water damage
Wall water damage
Floors & carpet water damage
Garage water damage
Water damage around pipes
Appliance leaks
Best CDRS Restores Roof Leaks & Property Water Damage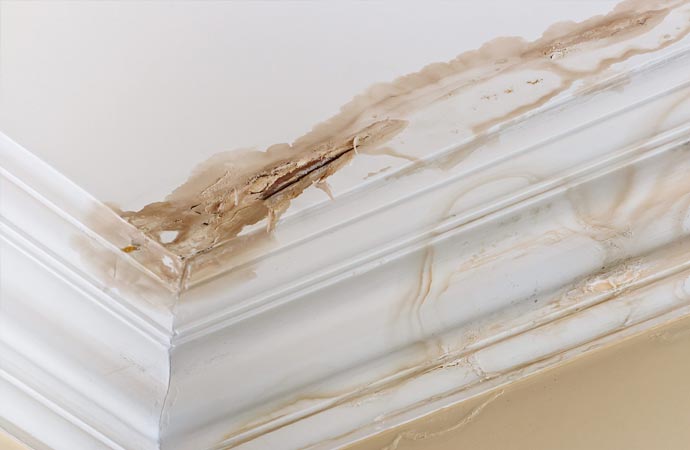 Water damage from the roof to the foundation of any size causes the structure's support to move over time, creating visible fractures and structural degradation.
Compromised energy efficiency: Wet insulation is caused by leaky roofs, taking away its energy efficiency. Insulation saves energy by keeping the house warm in the winter and cool in the summer. Damp and poor insulation means higher costs.
Contents water damage: Water leaks and flooding can cause structural and content damage. Moisture stains and damages furniture and other home items, and long-term water exposure reduces their worth and use. Water damage causes rusting, rotting, discoloration and mold.
Mold damage: Water damage is followed by mold after 24-48 hours of exposure. Mold causes structural damage as well as poor air quality, respiratory discomfort or other hazards.
Rely on Best CDRS to Inspect For Roof Leak Damage in Durango
The specialists at Best CDRS can inspect for roof leak water damage. Loose or damaged shingles or flashing can indicate a roof isn't properly sealed. Severe storms, especially hail, should be followed by a roof inspection.
Call 970-235-9151 , and Best CDRS can utilize the most advanced techniques and equipment, such as thermal imaging technology to discover roof leaks, water damage, condensation or mold. For a water damage restoration assessment and estimate, contact us now.