Residential Fire Restoration in Durango & Cortez
Residential fires cause extensive damage to your home and your belongings. The fire's toxic fumes endanger residents and first responders, leading to potential respiratory issues. When the final flames are out, you will need residential fire restoration services that will return your home to its pre-loss condition, as well as smoke odor removal services.
For customers in Durango, Cortez, Pagosa Springs, Farmington, and other cities we serve throughout the Four Corners Region, Best Cleaning and Disaster Restoration Services is a well-known company with expertise in restoring residential properties affected by fire. Our certified technicians employ cutting-edge technology & state-of-the-art equipment to restore your fire-damaged home to its original state. Whether the damage is minor or extensive, we're prepared to assist with 24/7 emergency clean-up services as well as repair and restoration services. To learn more, call 970-235-9151 or click here.
Benefits of Best CDRS Restoring Your Residential Fire Damage
Best Cleaning and Disaster Restoration Services offer a wide range of services to help homeowners recover from fire damage and return their properties to a habitable and safe condition. When you call us for services, our fire damage restoration checklist includes:
Damage Assessment: Our emergency response team will assess the damage and create a detailed restoration plan & timeline.
Board-Up & Tarping: We provide board-up & tarping services to secure the building and prevent additional structural damage.
Smoke & Soot Cleanup: We use proper cleaning methods to remove smoke & soot residues and eliminate odors.
Structural Repairs & Reconstruction: We repair & restore the structural elements of property, such as walls, roofs, and floors.
Content Pack-Out & Storage: We remove, store, & clean damaged content pack-out and personal items from the fire.
Odor Removal: We use thermal fogging and ozone treatments to eliminate smoke odors.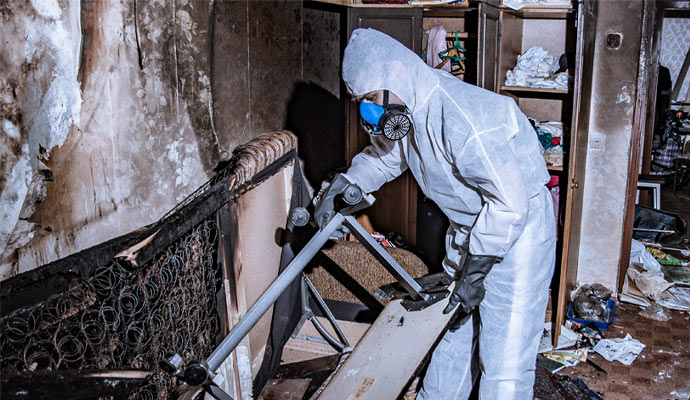 Common Residential Fires Restored by Best CDRS
Residential fires can be classified into different types based on their origin, causes, and the materials involved. The list includes:
Electric Equipment Fire
Candle Fire and more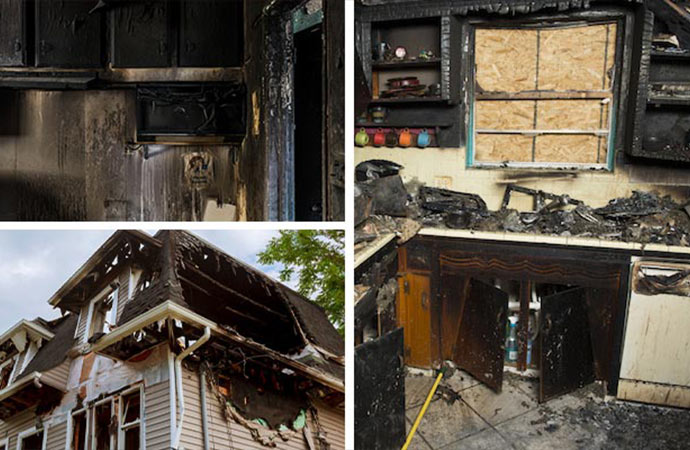 Choose Us to Restore Your Residential Fire Damage in Pagosa Springs, Farmington, & Durango
At Best Cleaning and Disaster Restoration Services, we take pride in offering premier residential fire damage restoration services to homeowners in need. When a fire strikes your home, the aftermath can be overwhelming. To rebound as quickly as possible, contact Best CDRS as soon as possible in Durango, Farmington, Cortez, Pagosa Springs, Kirtland, and other cities we serve we serve throughout the Four Corners Region. To learn more about our company, our services, and our technicians, dial 970-235-9151 or click here to schedule services at your property today.