Restoration Services for Daycare Facilities in Durango, Farmington, Cortez, & Pagosa Springs, CO
When it comes to running and owning a daycare facility, the well-being of the kids is your number one priority. It's your job to provide a safe and healthy learning environment, so they can help them learn and unlock their potentials. Because of this, you have probably purchased top-of-the-line educational systems and playground equipment to help children improve their many skills.
However, even if your property is prepared to handle the wave of kids, it's nearly impossible to be ready for all types of disasters. Building fires, indoor floods, and other catastrophes are unpredictable. Depending on the severity of the damage, the aftermath could be difficult to remedy.
When faced with a major calamity, you can't rely on simple cleaning and repair methods alone. Your property requires an expert's touch, so if your daycare facility has been inflicted by a disaster, let Best CDRS restore and repair your daycare center. We'll restore your devastated building fast.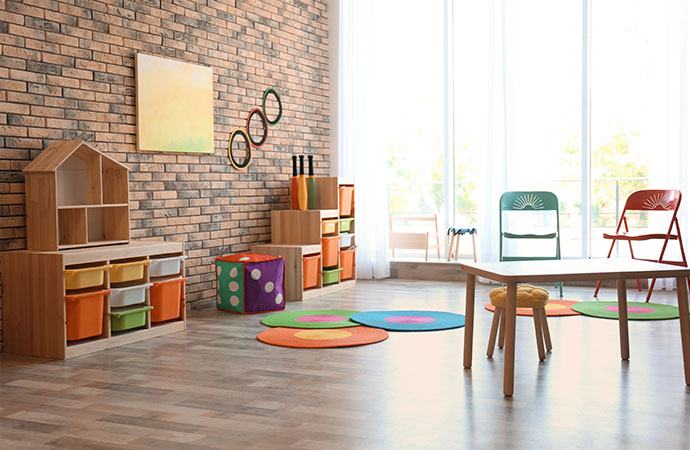 Keep Your Property Safe and Clean for Your Kids with Best CDRS
Best CDRS knows how important it is to maintain the safety and cleanliness of your property. That's why we'll immediately dispatch our emergency response team to your location the second we receive your call. Our fully licensed and certified technicians are trained in handling all types of disasters, so we can deliver any of the following restoration services properly:
Each procedure is designed to remedy specific disasters and prevent several kinds of structural damage from developing. This means you won't have to deal with the following problems after we're done with restoration:
Vermin and insect infestation
Mold and mildew manifestation
Waterborne and airborne illnesses, viruses, and diseases
As a result, your daycare facility will be able to open its doors much sooner. It will also maintain a safe, healthy, and secure learning environment for the kids.
Contact Us for Restoration Services for Daycare Facilities in Durango, Farmington, Cortez, & Pagosa Springs, CO
Let Best CDRS be your go-to restoration company for your daycare facility in Durango, Farmington, Cortez, and Pagosa Springs, Colorado. Visit our contact page or give us a call at 970-235-9151 and our friendly staff will be ready to assist you right away. You can also reach us anytime as our emergency services are available to commercial and residential properties 24/7.