Heavy Snow & Ice Damage Restoration in Durango
Whatever winter brings, you can never predict. But you must be prepared and quick to action when Mother Nature dishes out major storms. Damages created by heavy snowfall and ice can threaten the structural stability of your home or office. Whether it is the result of ice damming in your gutters or simply dealing with the residue of a blizzard, our crews can clean up, repair, & restore your damaged property in Farmington, Durango, Cortez, Bayfield, Pagosa Springs, Navajo Dam, and other cities in the Four Corners region.
Our IICRC-certified technicians at Best CDRS have decades of experience in handling all types of restoration projects, including heavy snow & ice damage restoration. We are a family-owned and operated company that has been in business for more than two decades. Our response teams are ready to roll on a 24/7/365 basis to handle your emergency. When you need our help, call us at 970-235-9151 or click here to schedule our services at your property today.
Types of Snow & Ice Damage Addressed by Best CDRS
When your property in the Four Corners region sustains snow & ice damage, our crews at Best CDRS can restore:
Window damage: Windows can be broken by heavy snow and ice, particularly if they are already cracked or older units.

Roof damage: Your roof can collapse under the weight of heavy snow and ice. Additionally, ice dams can develop on roof edges and in gutters due to the accumulation of snow and ice. This can cause leakage into your living area or attic.

Structural damage: The structural stability of your property can be damaged by the weight of the heavy snow and ice.

Water damage: Your property can sustain significant water damage if frozen pipes burst.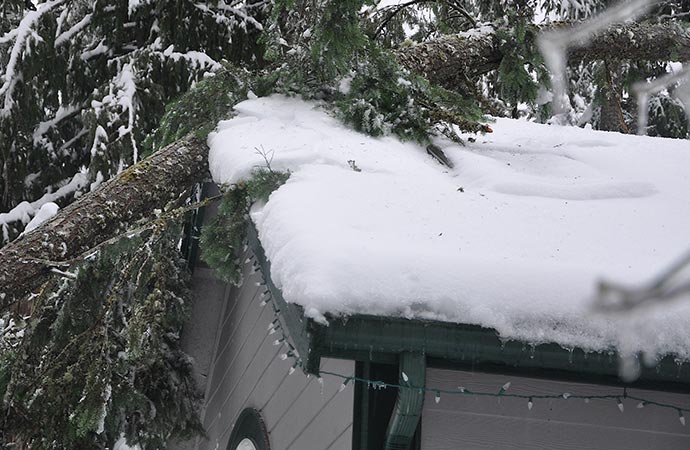 Rely on Best CDRS to Restore Ice-Damaged Property in Farmington, Cortez, & Durango
At Best CDRS, our IICRC-certified technicians will leave no stone unturned to properly restore your heavy snow and ice-damaged property. We also provide storm and flood damage restoration, hail damage restoration, tree damage restoration, and more for our customers throughout the Four Corners Region. Call us at 970-235-9151 or click this link to schedule our services in Farmington, Cortez, Durango, Pagosa Springs, and other cities within our service area.