Tree Damage from Storms in The Four Corners Region
Tree damage from storms can be a familiar site in the Four Corners Region of CO and NM. Severe winds, freezes, fallen branches or trunks, or other factors can cause trees to break or damage windows, roofs, ceilings, walls, or siding unexpectedly. Roof or other structural issues for your home or business can be particularly alarming.
Best Cleaning and Disaster Restoration Services provides superior restoration services, especially during emergency situations after sudden disasters or other catastrophic occurences. If you, your family or business are suddenly in harm's way from tree damage from storms or other damage-related distress, Best CDRS is your superior solution. For assistance in Durango, Pagosa Springs, Cortez, Farmington or anywhere in our Four Corners Region service area, call 970-235-9151.
Best CDRS Knows Fallen Tree Damage in Four Corners Region
Tree damage from storms often includes:
Damaged roof shingles
Window damage
Branches entering the home & damaging inside property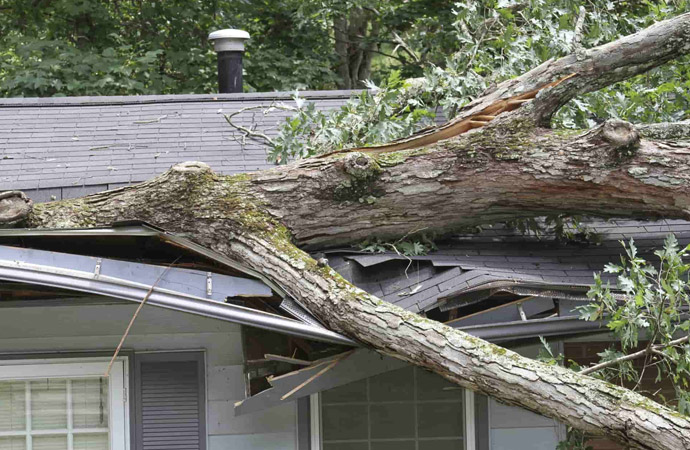 Call Best For Tree Damage in Durango, Cortez & Farmington
At Best Cleaning & Disaster Restoration Services, we have been repairing tree damage from storms for over 25 years. We understand the headaches storm damage can cause. Our professional technicians have the equipment and expertise for superior repair or replacement for tree damage from storms. Call 970-235-9151 or visit our contact page to request an appointment. We also provide various water damage restoration services, professional window cleaning and maintenance, as well as mold remediation and biohazard cleanup.
Ask us about insurance claim assistance. Tree damage from storms or other natural disasters are covered by insurance. Damage from trees that fall due to age could have coverage applied differently.