Content Drying in Durango & Pagosa Springs
Damage caused by water is one of the most challenging problems that a place of business or a house may face, and it can arise from a variety of sources, including a broken pipe or a natural disaster like a flood.
The effects of water on furniture, clothing, books and other treasured items are often devastating, and this is true not just of the floors, ceilings, and flooring that it may ruin, but also of these things. Many assume that these treasured items are often a lost cause, but our content drying experts can often save many items.
Best Cleaning & Disaster Restoration Services is professionally qualified to execute content drying, odor control, and other water restoration services in Pagosa Springs, Durango, and other cities throughout the service areas. So if you are a victim of water damage in your house then call us at 970-235-9151 or click here to contact us online and we will be there to help you evaluate and salvage your belongings in no time.
Types of Belongings We Can Restore
Among the various belongings you have, here are some of the common types we can restore for you-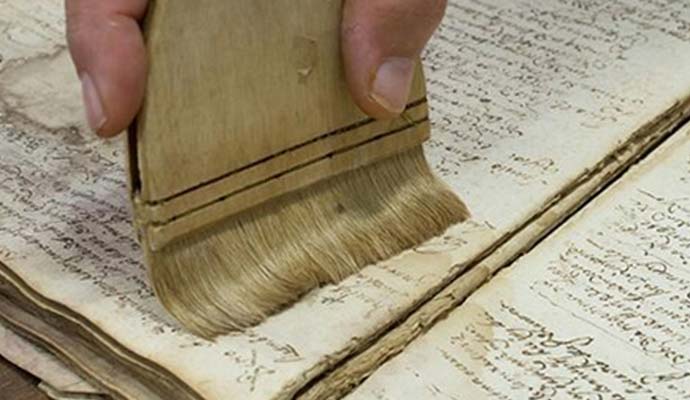 Furniture: Especially if we can get to the furniture quickly, often people are surprised to hear that we can reduce or eliminate water damage to all different furniture pieces, like tables, sofas, and other items.
Collectables: Most of us have treasured heirlooms and pieces we have collected over the years. Depending on the type of water damage, the items might need disinfecting as well as drying. We have trained specialists who utilize the proper cleaning techniques for any of your possessions.
Files and documents: It doesn't matter how carefully you attempt to store your photos and papers, water often will infiltrate and destroy them all. Air drying, heat drying, freezing, dehumidifying, acid removal, and odor treatment are all methods used to revive wet paper, including books, photos and other important files. The water is extracted while the paper and ink are safeguarded.
Clothes: To a large extent, flood-damaged clothing, bedding, curtains, and other textiles may not necessarily just be washed and dried in a standard washing machine and dryer depending on the type of water that caused the damage. Hard stains and smells can need a dry cleaning or ozone treatment.
Choose Us For Professional Content Drying Services
Water damage needs to be taken care of as soon as possible whether it's the structure or contents. Our experts at Best Cleaning & Disaster Restoration Services provide prompt services to ensure the damage is minimal. We offer other valuable services such as water extraction, flood damage restoration, and assistance with your insurance claim in Farmington, Lewis, and other regions around the service areas. If you have had the misfortune of experiencing water damage at your home or business, call us at 970-235-9151 or click here so we can help you get past the disaster and save your property.