Mold Decontamination Service in Cortez, Farmington, and Durango
Mold contamination is pretty common in moist, damp places as mold needs moisture to grow. Mold only takes 24-48 hours to grow and spread after coming in contact with water. Mold decontamination is essential because it poses severe health threats like allergies, asthma, rashes, headaches, colds, and other respiratory issues. Professionals can provide mold decontamination services that will eradicate mold issues from your place.
The specialists at Best Cleaning & Disaster Restoration Services are your superior water or mold damage solution throughout the four corners, providing trustworthy, effective mold remediation, black mold removal, and mold decontamination service. Contact us online or call 970-235-9151 to book our services.
Mold Decontamination Service by Best CDRS
Best CDRS provides the most effective and perfect mold decontamination service throughout the four corners region. Our superior equipment, knowledge, and experience will remove mold spores from interior air and surfaces, restoring indoor air quality to safe levels. Best CDRS will evaluate which system in your house or company (HVAC, plumbing leak, or other) requires mold decontamination so that mold may be removed from that contamination source.
Mold removal is challenging, but our IICRC-certified mold removal professionals will identify mold, establish a mold remediation strategy for your property, and start the restoration process. Our specialists can help you breathe easier and return your indoor air to a healthy, mold-free environment with an effective mold decontamination service.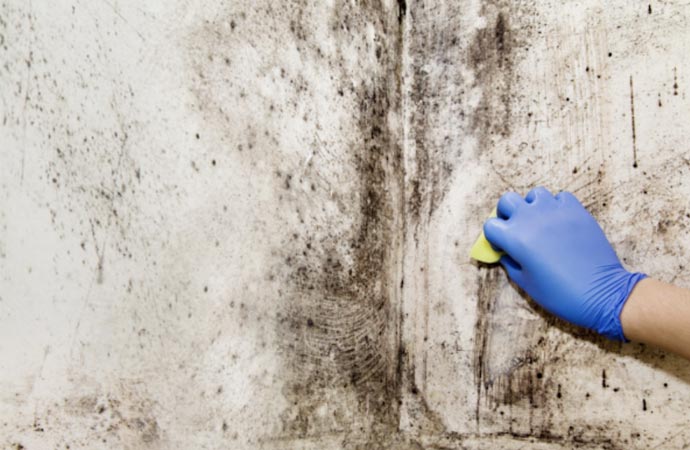 Why Choose Us?
Following are a few reasons to choose us:
24/7 customer service
Family owned and operated
IICRC certified company
Experience of more than 25 years
Do not let mold spread and contaminate your place. Let Best Cleaning & Disaster Restoration provide you with the best mold decontamination service so that you can breathe in a healthy environment. If you live in Mancos, Hesperus, Durango, Marvel, or elsewhere in our other service areas call us at 970-235-9151 to book our services and for further information!