Flood Damage Restoration throughout Durango & Farmington
It is no surprise that floods are one of nature's most common and costly disasters. After hurricanes, thawing snow, and days of heavy rain, some areas are overflown with water. Rapidly rising water levels cause flash floods in low-lying areas and streams. People and communities are affected by floods, which have economic, social, and environmental consequences.
Your valuable property could face severe water damage due to a flood. After a flood, you need a quick recovery to avoid severe consequences. The Best Cleaning and Damage Restoration Service can help you with prompt recovery. Our highly trained and professional staff has years of experience in this field and we have the right equipment. We never let our customers be unsatisfied because we always put their satisfaction first. So, call us today at 970-235-9151 or contact us online if you need flood damage restoration in Bayfield, Flora Vista, and Marvel.
What Are The Effects of Flood on Your Home Or Business?
Health risks: After a flood mold is a very common issue that is found in a house. And mold can cause various issues like breathing problems, painful headaches and migraines, anxiety, throat irritation, inhalation of allergens, and many more. Also getting in contact with the contaminants of the flooded water can cause skin diseases. 
Property damage: Water damage from floods is responsible for the majority of disaster-related damage. Everything from homes and companies to vehicles and personal items is at risk. Everything is vulnerable. The contents of your home or business, as well as the buildings and land, could be severely damaged by just a few inches of water.
Economic loss: Flood damage victims may be out of luck if their insurance doesn't cover water damage as a result of their losses due to flooding. Verify your current level of flood insurance for your house or company immediately to make sure you are properly covered. Reconstruction and re-establishment in damaged areas might take years.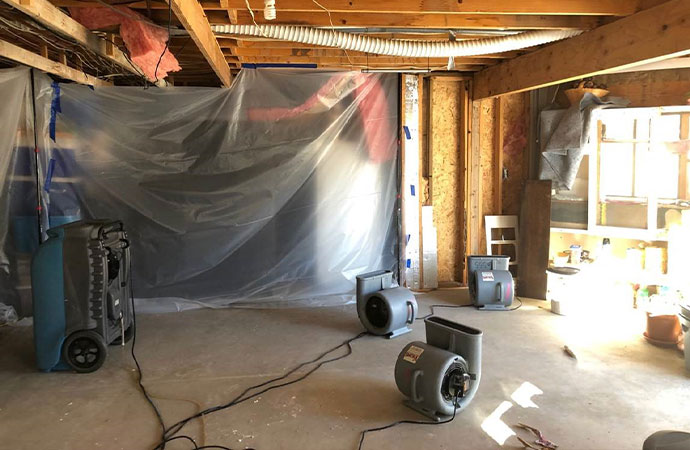 Get A Rapid Flood Damage Recovery from Best CDRS
You know floods can damage your property severely if you don't take any steps immediately. With our expertise and proper restoration process, we at Best CDRS can help you with the best result. We are a family-owned and operated restoration company offering you- 
Professional technician
24/7 customer service
More than 25 years of experience
Trusted method and high-quality equipment
Apart from flood damage restoration, we also offer Structural Restoration, Fire Restoration, and Mold Remediation. So, don't hesitate to call us 970-235-9151 or contact us online.