HVAC Filter Replacement in Farmington & Durango
Do you know that HVAC filter replacement is crucial after a fire incident to ensure clean & safe air quality within your property? When a fire occurs, smoke particles and contaminants can infiltrate your HVAC system, compromising the air you breathe. That's where we come in. For more than two decades, our crews at Best CDRS have offered top-quality HVAC filter replacement services to homeowners and business owners throughout the Four Corners Region.
With our expertise in duct system smoke removal, we assess the condition of your HVAC filters and replace them with clean and efficient ones. By doing so, we ensure that your HVAC system is operating at its best. When you need our help in Durango, Farmington, Cortez, Pagosa Springs, and other cities within our service area, just give us a call at 970-235-9151 or click here to schedule an appointment.
Enhance Indoor Air Quality with HVAC Filter Replacement
When it comes to maintaining a healthy indoor environment, one crucial step is replacing your HVAC filters after a fire incident. This simple yet essential action helps ensure that the air you breathe is clean and free from harmful pollutants. Don't compromise on the quality of your indoor air. Trust our restoration specialist to help you maintain healthy air circulation.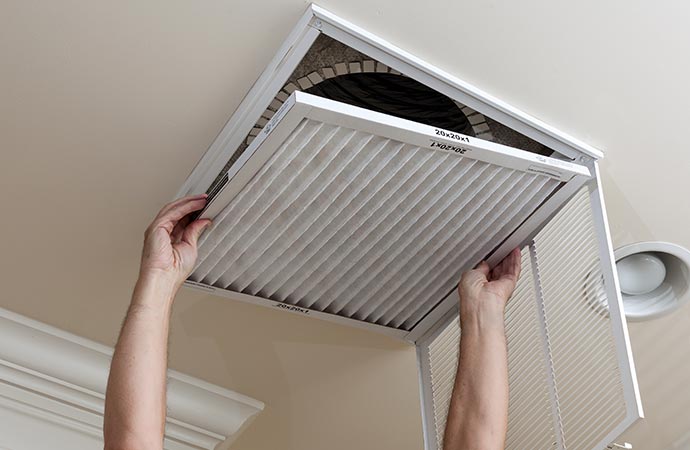 Our Post-Fire Duct System Services by Best CDRS
Smoke, soot, and other contaminants can compromise the air quality of your home after fire damage. Your home's ducts may not be functioning properly, and this can lead to serious health and fire hazards. That's why we offer a range of services as your indoor air quality remains fresh and safe. These include:
Trust Best CDRS for Fire-Damaged HVAC Filter Replacement Services in Pagosa Springs & Cortez
With over 25 years of serving the Four Corners region, Best Cleaning & Disaster Restoration Services is your trusted choice for all your HVAC filter replacement needs. As a family-owned & operated company, we take pride in being members of the community and delivering exceptional services and customer satisfaction. Our team consists of IICRC-certified professionals who are equipped with the knowledge and expertise to handle your HVAC filter replacement with precision and care. Reach us today at 970-235-9151 or visit here to book an appointment in Farmington, Durango, Cortez, Pagosa Springs, and other cities we serve within the Four Corners Region.