Duct Vent Cleaning in Durango, Cortez, & Farmington
Following a fire, the presence of smoke particles and residue within the duct vents can pose significant risks to both your property and occupants. That's why our IICRC-certified cleaning & restoration specialists at Best CDRS offer comprehensive post-fire duct vent cleaning services to effectively remove smoke-related contaminants and restore the safety of your duct system.
We thoroughly clean and sanitize the duct vent, removing accumulated soot, debris, and other harmful substances. we prioritize your safety and satisfaction. Our team is dedicated to providing the best duct vent cleaning services to ensure that your duct system is free from smoke residue and operating at its best in Cortez, Newcomb, Farmington, and cities within the Four Corners Region. When you need us, call 970-235-9151 or click here to click here to learn more about our services. We offer 24/7 customer service to our clients.
Why You Need Duct Vent Cleaning for Fire Cleanup
When it comes to post-fire cleanup, neglecting duct vent cleaning can have serious consequences. Duct vent cleaning is essential for post-fire cleanup because it will:
Remove smoke odor and residue that can pose a fire hazard
Improve your indoor air quality
Reduce the risk of fire reoccurrence
Eliminate soot & debris from your vents
Restore the functionality and efficiency of your duct
Prevent damage to your ducts due to clogged vents.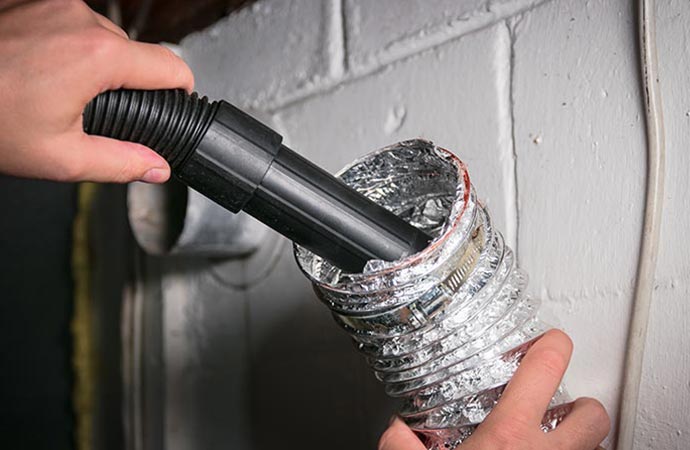 Let Us Restore Your Fire-Damaged Duct Vents in Farmington, Durango, & Pagosa Springs
A fire outbreak can occur at any time. When you have restored your property from fire damage, it is essential to remember that smoke and particles in the duct system can still pose a serious risk to your property and family. With our advanced equipment and industry-leading approach, we ensure a thorough and effective cleaning process for homeowners and business owners throughout the Four Corners Region. So, call us now at 970-235-9151 or click here to schedule an appointment.