Vapor Barrier Installation Services in in Durango, Farmington, Cortez, and Pagosa Springs
A vapor barrier is made of material that is used to prevent or resist moisture from coming through walls, ceilings, or the floor. It often comes in the form of a plastic or foil sheet, and creates an additional layer of protection between buildings and the weather. It's also one of the energy-saving techniques you can utilize in order to lower heating bills and to ensure that your home is not only comfortable, but energy-efficient.
If you have experienced your home not being cool enough during the summer, or not being warm enough during winter, then you may be in need of a vapor barrier. Before you have one installed, however, ensure that your basements and crawl spaces are clean and free from fungi and pests, as those will only destroy the seal around the vapor barrier, rendering your efforts useless.
To check on the effectiveness of your crawl space, get some plastic liner and lay it down - but you should always use the best type of liner that you can afford. Getting cheap, low-quality liner won't protect against humidity, and it will be as if you did nothing to protect your home or energy bills in the first place.
The aim of the vapor barrier is to prolong the life of your crawl space and basement, reducing the temperature while making sure that moisture and humidity have a difficult time getting into your home. By having a vapor barrier installed alongside a good-quality plastic liner, you can make sure that fungi, termites and other pests are repelled and your air quality at home will improve in the basement and crawl space, extending towards the rest of your home.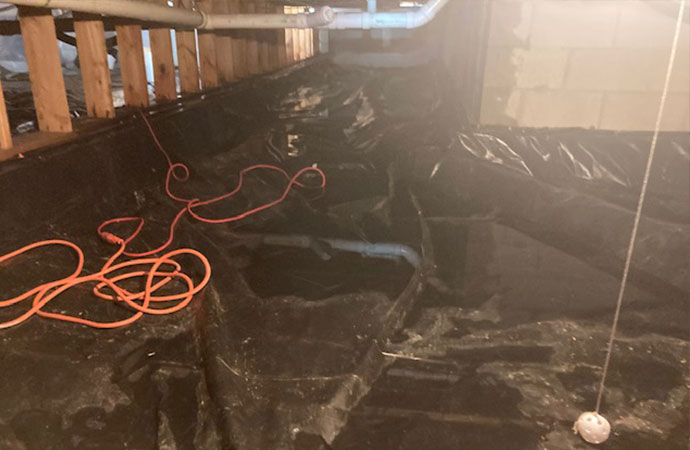 Contact Us for Vapor Barrier Installation Services in in Durango, Farmington, Cortez, and Pagosa Springs
It's important to know that you can depend on someone to get the job done excellently, and that is where Best Cleaning & Disaster Restoration Services comes in. We'll be sure to respond to your needs immediately in order to prevent delays and to keep your wallet safe from any additional costs. We service all of the Four Corners Region (including Cortez, Durango, Farmington and Pagosa Springs), so don't let anything stop you from calling 970-235-9151. If you need anything else, we can also help out with mold remediation, storm damage, fire damage restoration, water damage restoration, biohazard cleanup and many more. And you can always view our contact page if you have any other questions, or additional concerns.