Water Damage From Dishwasher Leak
Excessive dishwasher soap can cause added suds and cause the dishwasher to overflow, leaving you with a soapy mess that requires professional water cleanup! You may call the certified specialists at BEST Cleaning & Disaster Restoration Services if your kitchen is flooded due to dishwasher failure.
Our friendly customer service and our specialized crew will be available 24 hours, 7 days a week for appliance water cleanup from water leaks and other water damage to your home or office in the Durango, Farmington, Cortez, and Pagosa Springs areas.
Water Damage Inspection Repair
If your dishwasher is not draining properly or leaking water, it may be high time to contact BEST CDRS to clean up and repair water from the leaking appliance. We will set an inspection and repair water and mold damage around the dishwasher. Our highly trained water damage restoration experts will thoroughly inspect your dishwasher and surrounding area using an infrared camera to check for water damage.
We will check the not visible areas like surrounding cabinets, walls, baseboards and flooring. We will provide you with a detailed report after our inspection and provide you with an estimate for our services before beginning any work to clean up, repair and restore your property from water damage.
Call us today at 970-235-9151. We can dispatch a technician immediately to your residential or commercial property in Arboles, Cahone, Bayfield, Kirtland, La Plata, Rico, Shiprock and throughout our Colorado Service Area.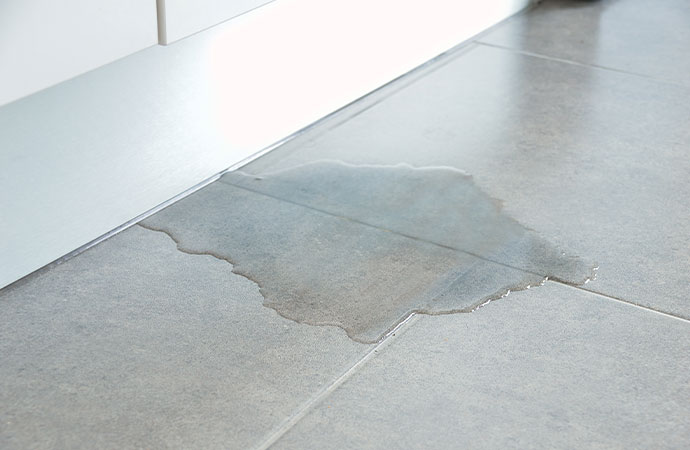 Common Dishwasher Overflow Problems
Here are some of the common dishwasher over problems which you may face:
Water Leak from Air Gap - if an air gap is installed
Clean or Dirty Standing Water - in and covering the bottom of the dishwasher tub
Sump Area Blocked at Back of Dishwasher
Dishwasher Hose Blocked or Not Connected
Kink in Dishwasher Hose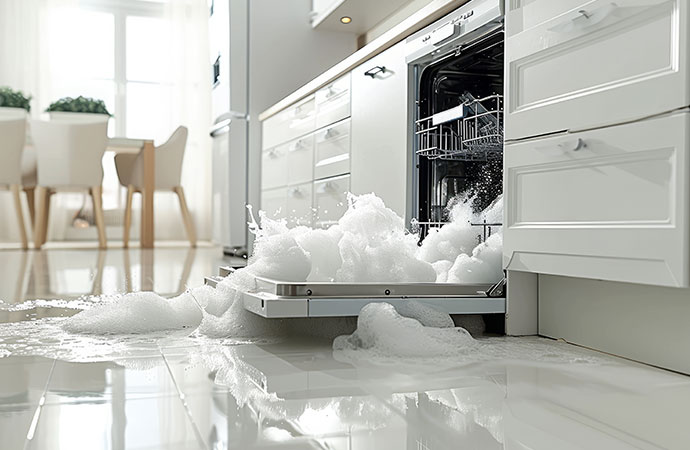 Solution:
Your dishwasher may not be draining properly if there are more than two cups of water covering the bottom of the dishwasher tub. It can cause water leaking and water damage to your kitchen. If you have any backflow into the dishwasher that will require professional water cleanup. If you have any worry about your dishwasher is leaking or causing water or mold damage, contact BEST CDRS today.
The water damage restoration specialists at our state-of-art-facility will check around your dishwasher for water leaks, inspect your property for water damage and determine the best solution to clean up water, repair water leaks and restore your property to pre-loss condition from any water damage or mold damage.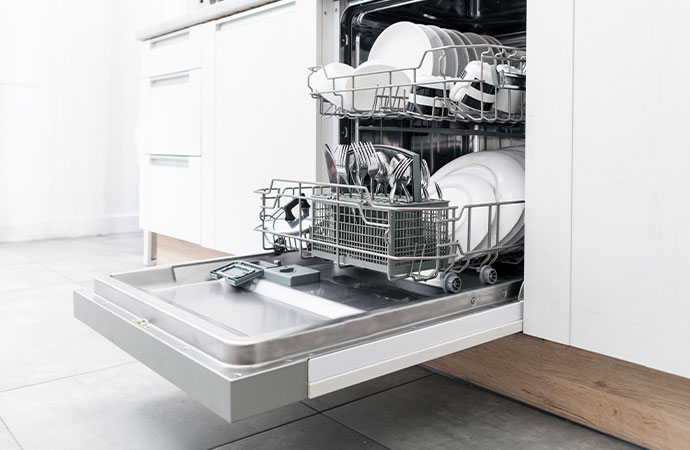 Dishwasher Flooding Kitchen
You should keep your appliances that hold water inspected regularly to see if they require repair or replacement. If it's left unchecked, what might start as a slow leak or appliance drip could eventually lead to appliance flooding and water damage as well as mold damage.
Our company offers appliance leak cleanup and water extraction, structural drying, and water damage restoration services for: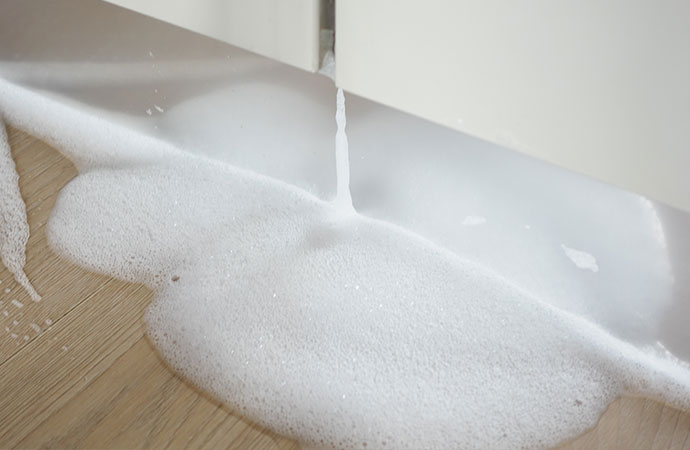 Contact BEST CDRS for Water Damage Restoration in Four Corners Region of CO
At the first indication of water damage from appliance leaks, flooding or failure, contact us at BEST Cleaning & Disaster Restoration Services. We will dispatch a service technician to your location in our Four Corners Service Area. Give us a call today at 970-235-9151.