Garbage Disposal Overflow Cleanup in Durango, CO
A top-quality garbage disposal makes kitchen cleanup much simpler for a homeowner. However, even the best disposals can back up and overflow for a variety of reasons. When that happens, a huge mess will occur and it could lead to water damage. To correct the situation, customers in Durango, Farmington, Cortez, and other cities throughout the Four Corners region depend on Best CDRS.
Whether the issue is a clogged drain, a malfunctioning motor, or something else, the pooling water that overflows much be cleaned up ASAP to avoid water damages and the possibility of mold growth. Fortunately, Best CDRS provides the best solutions for garbage disposal overflow issues in Pagosa Springs, Aztec, Bloomfield, and other cities within our Four Corners Region service area. When you need our help, give us a call at 970-235-9151.
Common Symptoms of Garbage Disposal Overflow
Strange or unusual noises coming from your garbage disposal.
Has a bad smell that won't go away.
Your garbage disposal is not turning on even after troubleshooting.
Water is leaking from your garbage disposal
You are frequently pressing the reset button on the unit.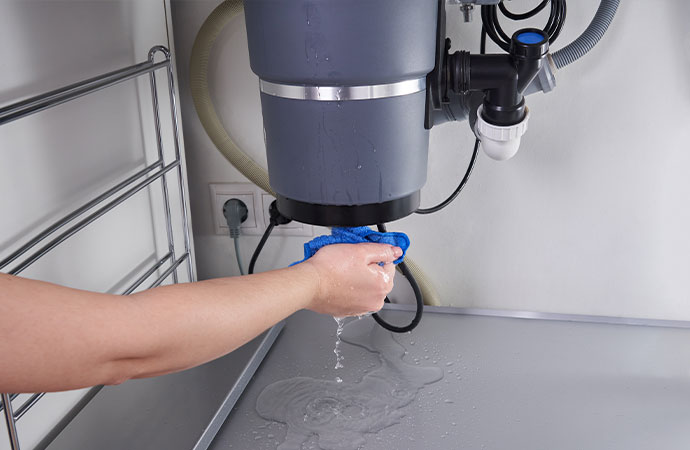 Let Best CDRS Handle Your Disposal Overflow in Durango & Cortez
When you need to stop the water damages caused by a disposal overflow, you need to rely on Best CDRS. We set the industry standard for water damage restoration and disposal overflow cleanup in Durango, Farmington, Cortez, and other cities we serve throughout the Four Corners Region. When you need our help, contact us online give us a call at 970-235-9151.