Tile & Grout Water Damage Restoration in Cortez
Many examples of water damage to tile & grout floors occur quietly over time, but the bottom-line issues remain the same as if you experienced an indoor flood: dirty grout, cracked tiles, and evidence of mold growth. Standing water does the most damage to ceramic tile floors by damaging the grout between the tiles, and detaching the adhesive beneath the tile.
When you need tile & grout water damage restoration at your home or office in Cortez, Durango, Pagosa Springs, and other cities we serve throughout the Four Corners Region, the company to contact is Best CDRS. For more information about our company, our technicians, or our wide array of water damage restoration services, contact us at 970-235-9151 or click here to schedule a session with our restoration experts at your property.
Signs of Possible Water Damage Under Your Tile Floor
Although it can be hard to identify if there is water damage beneath your tile floor, some warning signs include:
Loose Tiles: If your tiles no longer stick to the floor or wall, this suggests water damage.
Hollow Sound: Water-damaged tiles may make a hollow sound.
Staining: Any type of staining or discoloration on your tiles may be a sign of a leak.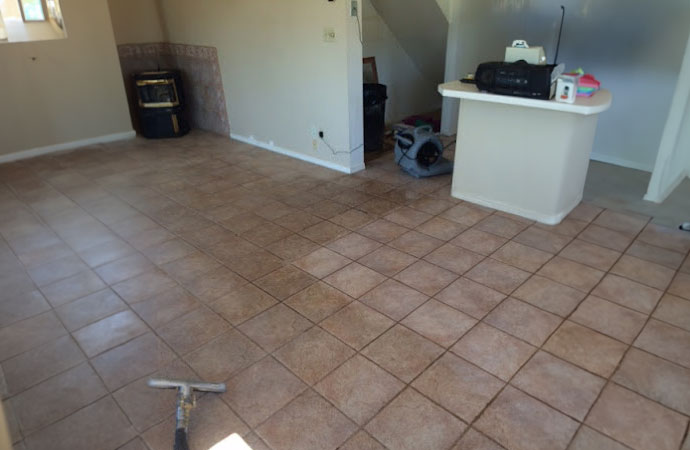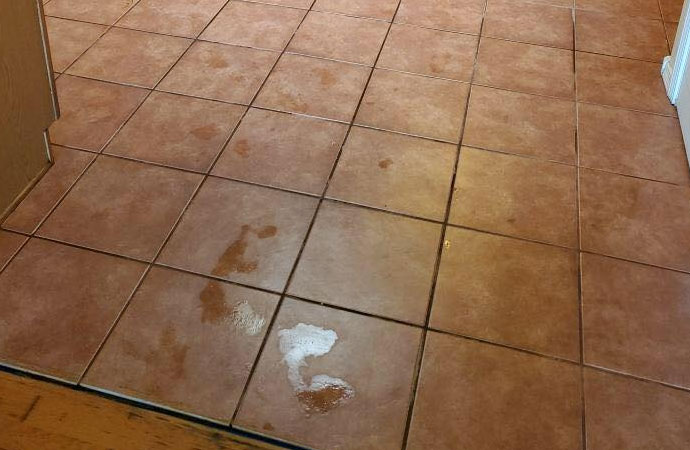 Why Choose Best CDRS?
When your tile floors suffer water damage, your first move should involve contacting the proven restoration professionals at Best CDRS. Our bonded & certified crews are qualified to solve all issues with your tiles and grouts. They can identify if the subflooring has damage without removing any of the tiles. To learn more about our crews or to schedule an appointment for services today at your property within the Four Corners Region, dial 970-235-9151.
Count on Us for Tile & Grout Restoration in Pagosa Springs, Durango, & Farmington
For years, our crews at Best Cleaning & Disaster Restoration Services have served homeowners and business owners throughout the Four Corners Region with top-notch services for all types of restoration-related issues, including tile & grout restoration, water damage restoration, structural restoration, wood floor damage restoration, and more. To learn more about our services and our specialists, call 970-235-9151 or click here to get schedule a reservation for services at your property within our Four Corners Region service area.