Water Damage Classification in Durango & Farmington
Water damage has the potential to leave your property beyond repair. Whether it's your home or office, when water damage happens due to a water leak, overflow, or flood, it could affect structural integrity. Also, mold only takes 24-48 hours to grow, and that's why corrective action must begin as soon as a water disaster occurs.
If you live in Aztec, Farmington, Bloomfield, Shiprock, and other cities within our service area, contact the IICRC-certified technicians at Best CDRS for any type of water damage issue and let us classify the type of water damage before we tackle the restoration process. To use the proper procedures, you must first classify the type of water damage based on the damage source and severity. For more information, give us a call at 970-235-9151 or click here to schedule an appointment for services at your home or office ASAP.
Water Damage Classification Process by Best CDRS
How we classify water damage:
Class 1 - The water affects a portion of a room or space in this category. There is little to no moisture on the carpet and pads, and water absorption and evaporation are minimal.
Class 2 - The water affects a whole room or carpet and pad. Moisture is visible in structural materials such as plywood, particleboard, structural timber, and concrete. Significant absorption and evaporation of water are present.
Class 3 - A ruptured overhead pipe can cause level 3 damage. In this case, most of the house is seriously damaged. Water absorption and evaporation are severe.
Class 4 - If Level 4 damages are not repaired as soon as possible, the structural integrity of the building would be jeopardized.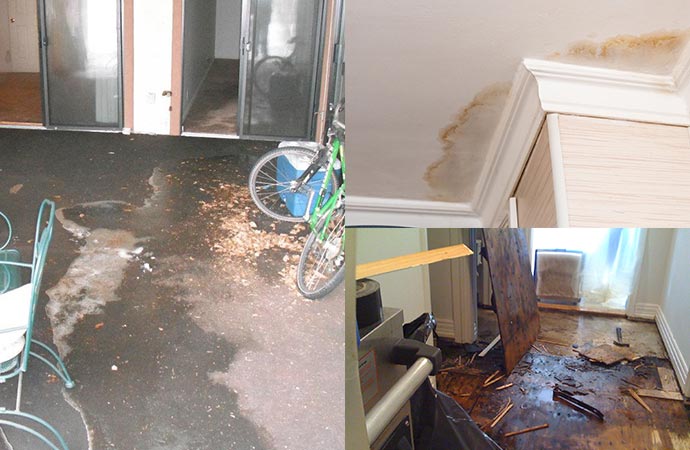 Trust Best CDRS with Your Water Damage Issues in Cortez, Farmington, & Durango
Among the many reasons to contact Best CDRS for water damage restoration services, these stand out:
24/7 customer service
Family-owned and operated
IICRC certified company
Experience of more than 25 years
We provide some of the best water damage services in Durango, Cortez, Farmington, Aztec, and throughout the Four Corners service area. Our water damage-related services include plumbing overflow cleanup, appliance leak cleanup, structural restoration, flooring water damage, and more. Dial 970-235-9151 for more details or click here to schedule services today at your property.