Frozen & Burst Pipe Water Damage in Four Corners Region
For flooding or water damage from an emergency frozen & burst pipe, or leaking pipes, contact BEST Cleaning & Disaster Restoration Services, Inc. (simply known as BEST CDRS) at your earliest convenience. Remember, if you are having issues with water and flooding, immediate attention to the situation will minimize water damage and property loss.
Our licensed technicians will perform an estimate and work directly with your insurance company for water cleanup and restoration services when you experience frozen & burst pipe water damage. We will bill your insurance company directly to file your insurance claim. Call us now and will dispatch our emergency water cleanup crew to help remove water from flooding that occurred due to frozen & burst pipe water damage.
Best CDRS Pipe & Plumbing Services in 4 Corners Region
Call Best CDRS for frozen & burst pipe water damage in the Four Corners Region. Additional services include: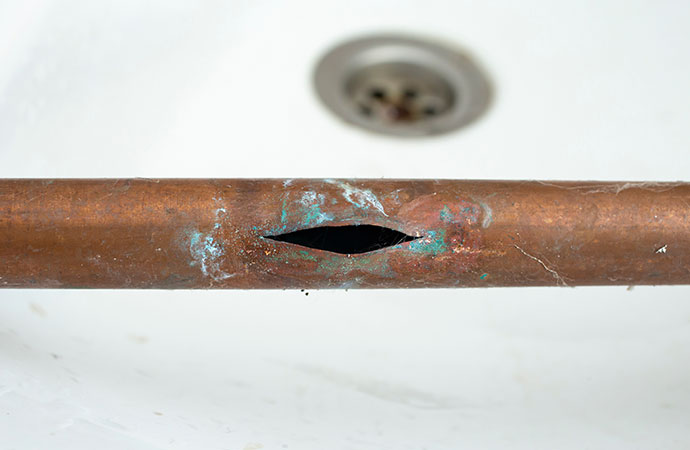 Avoid Burst & Frozen Pipe Water Damage With Tips From Best CDRS
Best CDRS hears from so many customers every winter as temperatures drop below freezing, and frozen & burst pipe water damage becomes more widespread. The smallest puncture or split in a pipe can cause a major plumbing overflow or flood in your home or business. A 1/8-inch break in a pipe can release 250 gallons of water in one day. Water damage can affect flooring, walls, ceilings, furniture, and other personal possessions. To avoid frozen pipes and frozen & burst pipe water damage, follow these tips:
Open kitchen & bathroom cabinets: Allows warm air to circulate around water pipes.
Open taps throughout the home: Let water drip to keep pipes from freezing.
Turn main water off: Drain the water supply lines.
Set thermostat to at least 55 degrees: Avoid freezing temps while away from home in winter.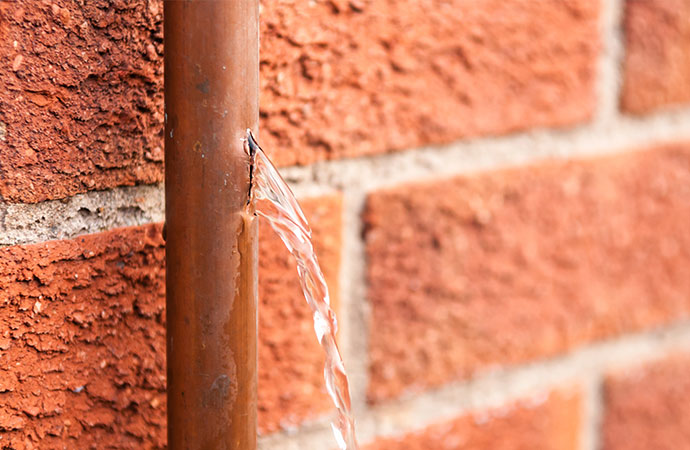 Trust Best CDRS For Frozen & Burst Pipe Water Damage in 4 Corners Region
Water damage from frozen, burst and leaking pipes is a Best CDRS specialty, as well as water damage from drain, sink, toilet, and water heater overflows. Besides cleanup for frozen & burst pipe water damage, we also offer these services:
Burst & frozen pipe overflow repair
Drain & sink overflow cleanup
Toilet overflow cleanup
Shower & tub overflow cleanup
Water heater overflow cleanup
Depend on Best CDRS for water extraction, cleanup, drying, and water damage repair and restoration. For a frozen pipe damage inspection and estimate for our plumbing and home water damage restoration services, call us today at 970-235-9151.