Common Causes of Fire in Durango, Farmington, Cortez, and Pagosa Springs
Being a resident of the Four Corners Region means that you are willing to face the risk of wildfire. That comes with the territory here, and everyone should be prepared to deal with a fire at their home or office. The best way to avoid a fire, of course, is to prevent one from happening. How can you do that?
Let's explore the common causes of fire for property owners in Durango, Cortez, Farmington, Pagosa Springs, and other cities that we serve, We will also try to explore ways to prevent these hazardous situations from affecting your normal life.
How Does a Fire Occur?
Fire can crop up for several reasons that are associated with our daily life activities. The list includes:
Storing flammable elements in the wrong place.
Incorrect use of flammable objects.
Faulty electrical instruments.
Smoking indoors.
Cooking-related accidents in the kitchen.
Forgotten open flames (fireplace, candle).
Overheated appliances.
Kids playing with fire.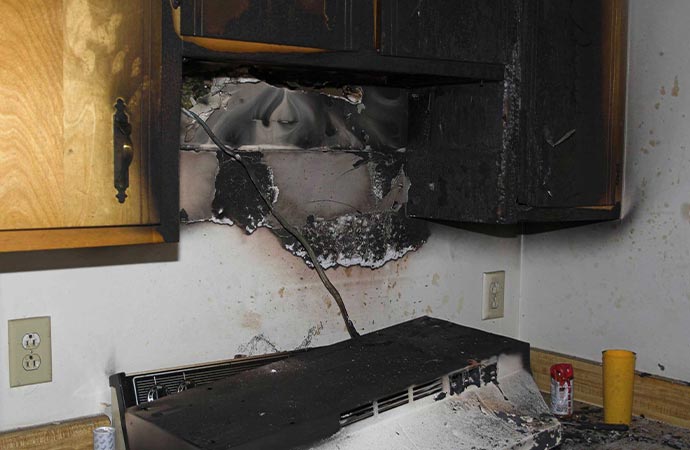 Why is Restoration from Fire Damage Essential?
Even after the fire is extinguished at your home or office, your challenge of fire damage restoration is only beginning. The aftereffects of fire include lingering bouts with smoke & soot, two carcinogens that have a long shelf life.
Along with the degradation of indoor air quality, structural damage could be involved. Smoke and soot residues will adhere to almost every possession, leaving behind an oily film and a lingering smoky smell. You will need a top-notch fire damage restoration company like Best CDRS to restore your property and your way of living.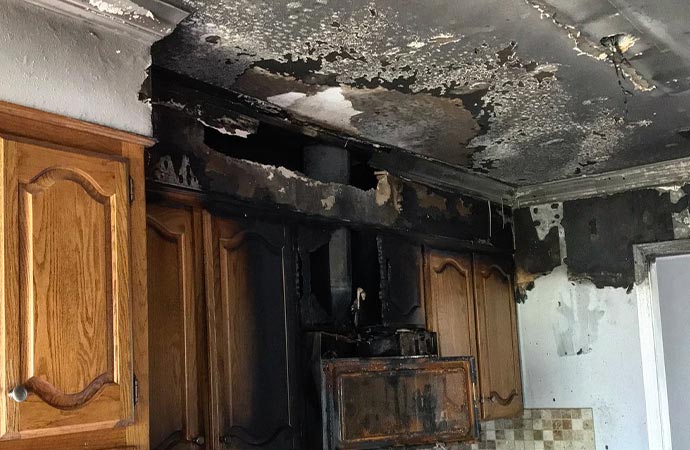 Best Ways to Protect Your Property from Fire Damage
It's possible to restore items damaged by the fire. But it is even better to protect them from that damage in the first place. By following the practices outlined below, you can enhance your opportunity to avoid a fire-related accident:
Regular maintenance of cooking & heating elements.
Prevent children from playing with fire.
Keep flammable chemicals in a secure place.
Follow basic home safety rules.
Having a fire extinguisher available for emergencies.
Proper maintenance of electrical and HVAC systems.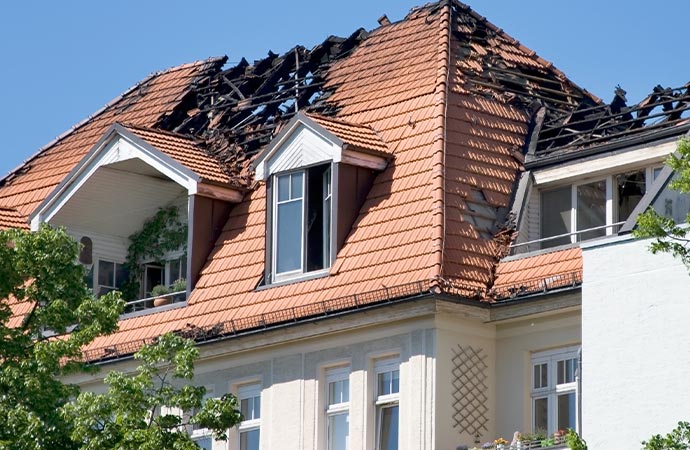 Contact Us to Get Professional Help to Mitigate Fire Damage
The safety of your property and your family is paramount. Don't miss any chance to secure both by following these tips from Best Cleaning and Disaster Restoration Services about fire safety. Because accidents can occur despite the best-laid plans and protections, our crews are available with state-of-the-art technology to provide first-class fire damage restoration services at your property in Colorado or New Mexico. Our emergency crews stand ready to roll on a 24/7/365 basis.
When you need our help at your property within the Four Corners Region, dial 970-235-9151 or click here to schedule services today at your property in Pagosa Springs, Durango, Farmington, Cortez, and other cities we serve. To learn more, check out our reviews from satisfied customers.