Restoration & Cleaning Services for Schools in Durango, Farmington, Cortez & Pagosa Springs
Maintaining a school takes a lot of work. This busy space is filled with students and teachers who are engaged in educational, extracurricular, and social activities throughout the day. It's no surprise that keeping such a place spic-and-span, and keeping its facilities up to date can take a lot of time and resources.
However, despite your best efforts, there are accidents and events that you just can't avoid. These include fires, floods, and damages caused by storms and spillages. After such events, it would be unsafe and downright irresponsible to use your school again without getting the premises checked out by the professionals. And even if the property is deemed structurally sound, you'll still need to have it restored to its pre-disaster form before it can once again hold classes and school events.
Restore Your School to Its Best Form with Best CDRS
Your school may have received a lot of damage from an unfortunate disaster, but this doesn't mean that it can no longer be a place of learning. Restoring your school and making it safe again for your students, faculty, and staff is a job that should be entrusted to experts. This kind of endeavor requires a cleaning and restoration company with an eye for detail and an unyielding standard for excellence.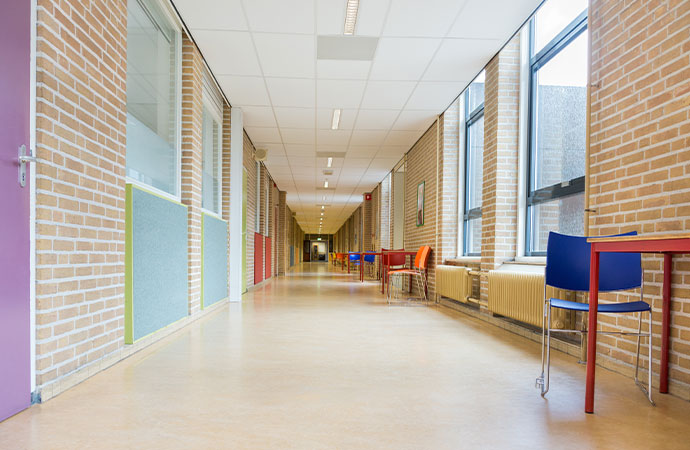 Contact Us for Restoration & Cleaning Services for Schools in Durango, Farmington, Cortez & Pagosa Springs
BEST Cleaning & Disaster Restoration Services, Inc. has been cleaning and restoring properties around the areas of Durango, Farmington, Cortez, and Pagosa Springs for more than two decades. Our company has restored numerous properties that have been devastated by floods, fire damage, storm damage, and biohazard spills. Customers trust our company because we offer the services of trustworthy and highly experienced cleaning professionals and high-quality equipment, as well as the use of effective cleaning methods and excellent restoration techniques.
Contact Best CDRS today by calling 970-235-9151 and spare no time in getting your school back in order.