Restoration Services for Airports in Durango, Farmington, Cortez & Pagosa Springs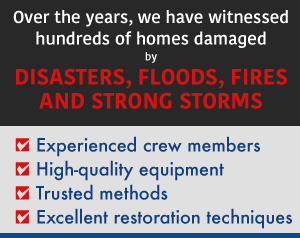 Get help NOW!
---
Maintaining a healthy and safe environment is crucial when operating a busy airport. Travelers from all over the world pass through your terminal and expect that the atmosphere of the property adheres to their well-being. Though you've prepared your airport for even the worst-case scenarios, sometimes the most simple problems cause the biggest inconveniences on your property. Leaking pipes can easily flood bathrooms while small flames can escalate to dangerous fires. If you don't have the proper equipment or enough people to handle the situation, you'll cause further delays and have trouble complying with health and safety regulations.
To ensure that your airport's environment is reverted to its pre-damaged state quickly, contact Best Cleaning & Disaster Restoration Services, Inc. for help. Our company has over 20 years of experience commercial properties and have the know-how to properly address your situation.
BEST CDRS Has the Manpower and Equipment You Need
Best Cleaning & Disaster Restoration Services, Inc. can handle any type of disaster. We offer services that deal with water, fire and even storm damage so we've got you covered for all kinds of scenarios. We also provide mold remediation and biohazard cleanup services, if ever your property encounters mold infestation or chemical spills. Best Cleaning & Disaster Restoration Services, Inc. will deploy the manpower to ensure that every surface of your airport is being worked on and improved. Our company will make sure that your property's environment is safe for travelers and fits the criteria mandated by health and safety authorities.
Every project we take is handled with the utmost professionalism. We only use tried-and-tested methods to complete every job, and our company is armed with the necessary equipment to restore your property with ease. Additionally, our cleaning technicians are fully licensed, certified, and ready to provide you with the best services and customer care. If you're interested in hiring our services, contact us at 970-235-9151 and we'll be on our way. Our services are available to properties in Durango, Farmington, Cortez and Pagosa Springs.