Restoration Services for Office Buildings in Durango, Farmington, Cortez, and Pagosa Springs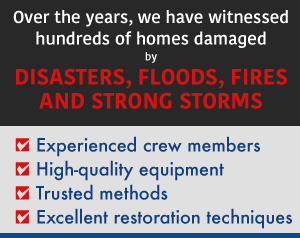 Get help NOW!
---
Office buildings are ideal spaces for businesses as they're fashioned to provide employees a comfortable work environment. They adhere to the health, safety, and productivity needs of any company –improving their day-to-day operations as a result.
However, it's difficult to maintain that type of atmosphere, especially when a disaster occurs. Because once a flood or fire takes place, returning to normal work conditions can turn into a tiresome and lengthy process.
Depending on the severity of the catastrophe, the office building can incur major property damage like the following:
Torn walls, ceilings, and flooring
Drenched furniture and other valuables
Flooded or damaged electrical equipment
Wrecked plumbing systems
It isn't recommended to handle these problems on your own since you need the necessary equipment and the skill to repair large-scale damage like this properly.
As such, if your office building encounters a disaster, contact Best Cleaning & Disaster Restoration Services and let us handle the aftermath instead. We're your dependable and responsive restoration company in Durango, Farmington, Cortez, and Pagosa Springs.
Recover from All Kinds of Perils with Best Cleaning & Disaster Restoration Services
Our company has seen and restored countless commercial properties through the years, so we know how bad your situation can get.
Because of this, we offer the following restoration services that are designed to help bring your building back to its pre-loss condition fast:
We also have biohazard cleanup and mold remediation for office buildings that need special attention.
Each of our services prevents the following secondary damage from showing up in your building:
Mold and mildew
Smoke and soot
Bacterial or viral contamination
Additionally, the procedures are handled by our fully licensed and certified technicians. These individuals are trained to deal with the aftermath properly and safely, ensuring that your office is up to regulation and code.
With our help, you'll return to your day-to-day operations much sooner, so give us a call at 970-235-9151 whenever your property is struck by a disaster. Our operators are available 24/7 and will dispatch our emergency response team to your location the minute we receive your call. Contact us today!