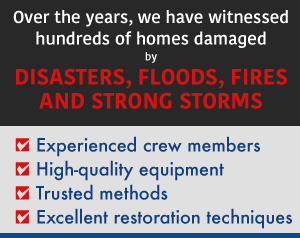 Vehicle and RV Cleaning Services in Durango, Farmington, Cortez, and Pagosa Springs
There is a lot of responsibility placed upon you when you own any type of vehicle. Since this is your go-to method of transportation, you make sure that it is always filled up with gas, performs excellently on the road, and that it is equipped with a few gadgets, to make every ride comfortable. However, one simple way of maintaining the appearance of your automobile is to wash them down.
Get help NOW!
---
After all the hours driving to and fro, it is not surprising that your ride has gotten dirty. Of course, your immediate action is to either send it to the car wash or wash it by yourselves. Although these are the most common methods of washing your vehicle, we, at Best Cleaning & Disaster Restoration Services, believe that your automobiles deserve to undergo a better cleaning process.
A lot of car owners tend to neglect the cleanliness inside their vehicles, even though they know that this is the place they sit in. Forgetting to clean this area does not bode well because the air you breathe inside your car is mixed with an assortment of dust, dirt, and other tiny debris that can harm your health. It is possible to deal with the situation via simple DIYs, but if it is beginning to get out of hand calling for professional help will keep your mind at ease.
Cleaning Your Vehicles Inside and Out
We may be known for floor & carpet cleaning services, but at Best Cleaning & Disaster Restoration Services, we believe that keeping every type of space professionally clean is important. We specialize in all things spick and span. Any vehicle, be it big or small, will receive the proper cleaning treatment, to ensure that your next drive will be smooth and comfortable. If you have an RV, we will thoroughly clean every surrounding so that problems, such as vermin infestation, bacteria, and mold and mildew, are eradicated.
Treat your vehicles with the best cleaning service in the Four Corners Region, and give us a call at: 970-235-9151. We also offer water and fire damage restoration. Visit our contact page here for further questions and inquiries.