Disinfection Services for Medical Facilities in Durango, CO
When it comes to hospitals, doctor's offices, and other healthcare facilities, you need top-notch disinfection services on a daily basis to protect the health and safety of patients, staffers, and visitors. At Best CDRS, we understand how crucial it is for medical facilities to be cleaned and disinfected properly.
That is why we provide the best available disinfection services for medical facilities in the Four Corners Region. For more than two decades, we have served homeowners, business owners, and medical facilities in Durango, Pagosa Springs, Farmington, Aztec, Bayfield, and Cortez with utmost care. In our disinfection services, we use state-of-the-art equipment and cutting-edge technology to give you the best results. To learn more, call us at 970-235-9151 or click here to book our services.
Why Best CDRS in Cortez, CO?
Because medical facilities must maintain sterile conditions, it is essential to disinfect all areas of the property. At Best CDRS, the benefits of choosing us to disinfect your healthcare facility include:
We use non-flammable materials
We use EPA-registered disinfectants
Our chemicals and sprays are non-allergenic
We adhere to the guidelines provided by the CDC
Our disinfectants leave no residue
Our teams follow all CDC protocols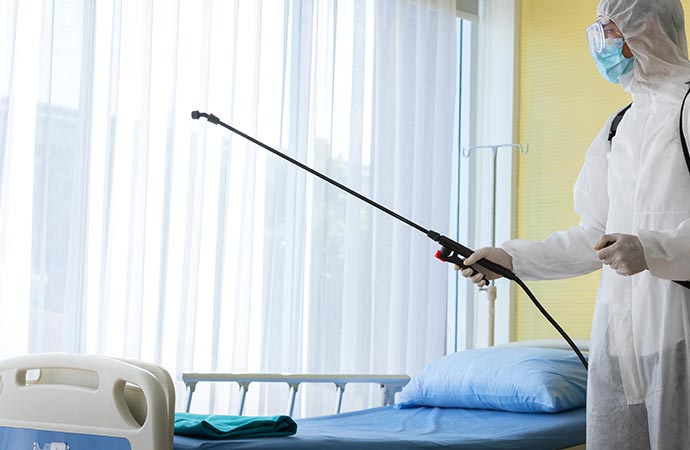 Trust Best CDRS to Disinfect Your Healthcare Facility in Durango & Farmington
At Best CDRS, our certified technicians have the experience, expertise, and equipment to properly disinfect medical facilities. Our emergency response team is available 24/7/365 when you need us. We also provide coronavirus disinfection services for our customers. To learn more about our cleaning experts and our services, give us a call at 970-235-9151 or click this link to schedule our services at your healthcare facility in Durango, Farmington, Pagosa Springs, or Cortez.