Smoke Damage Assessment in Durango & Cortez
Smoke damage can be a devastating result of a fire, even if the flames were relatively contained. Because smoke can penetrate every crevice of a building, it leaves behind an odor & residue that can damage the structure of your building as well as the contents inside. Getting a proper smoke damage assessment is an important first step in the fire damage restoration process for the property
At Best Cleaning and Disaster Restoration Services, our IICRC-certified technicians understand the importance of a thorough smoke damage assessment, and our experienced professionals are equipped to handle the restoration work as well for homeowners and business owners in Farmington, Pagosa Springs, Silverton, and other cities within our service area. When you need our help with any type of smoke damage restoration services, including a smoke damage assessment, give us a call at 970-235-9151 or click here.
Trust Our Smoke Damage Assessment Process by Best CDRS
At Best CDRS, our top-notch smoke damage restoration process for clients includes:
Visual Inspection: We check walls, ceilings, and floors for discoloration, soot, residues, and other signs of smoke damage.
Testing The Air Quality: To determine the extent of the smoke damage, we test the air quality of your property using specialized equipment that detects the presence of carbon monoxide, smoke particles, and other harmful substances.
Assessing The Damage: Based on the results, we identify areas that require immediate attention and make a restoration plan.
Restoration: Once the restoration plan has been approved, our team will begin restoring your property to its pre-loss condition to ensure the best possible results.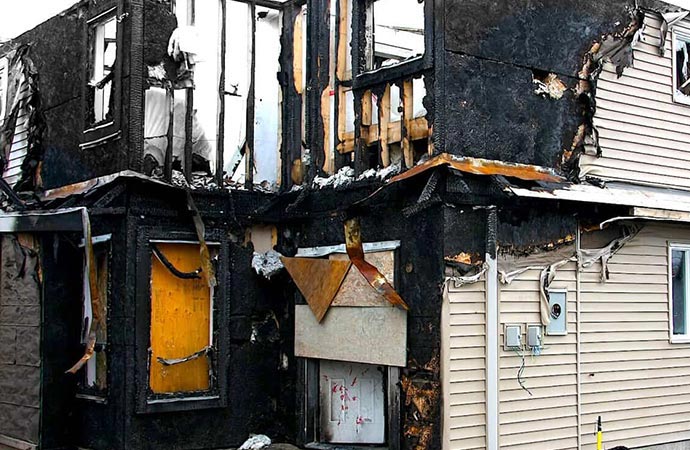 Contact Best CDRS for The Best Smoke Damage Assessments in Dove Creek, Cortez, & Durango
Our company is IICRC-certified, as well as family-owned and operated. For more than 25 years, we have served customers in Dove Creek, Farmington, Pagosa Springs, Silverton, Durango, Cortez, and other cities throughout the Four Corners Region. We understand the hassle of fire damage restoration services, as well as the need for smoke damage assessments to get the process started. For help, call 970-235-9151 or click here. Our services also include duct system smoke removal, contents pack-out, board-up, tarp-over, and more.