Tarp-Over Installation in Durango & Farmington
People residing in Durango, Farmington, Cortez, Pagosa Springs, and throughout the other cities within our service area in the Four Corners Region are used to dealing with fires, floods, major storms, and other natural disasters. Natural disasters are always deadly and it leaves behind damages that would require the restoration efforts of Best CDRS. That includes the need for an emergency roof tarp installation to protect your property from vandalism and additional weather-related damages during the repair process. There are numerous important reasons as to why you would need this:
Home catching fire damaging roof
Roof leakage
Tornados or other natural disasters causing roof damage
Spillover fire from the neighborhood damages your roof
Home Deterioration
Damage Caused by Animals
Damage to the roof caused by trees and more
Vandalism
Roofs We Can Tarp-Over
Our company has the proper workforce and the equipment to board-up & tarp-over most roofs in the Four Corner Region.
Gable
Hip
Mansard
Gambrel
Flat
Skillion
Jerkinhead
Butterfly
Bonnet
Saltbox
Sawtooth
Curved
Pyramid
Dome
Combination and more.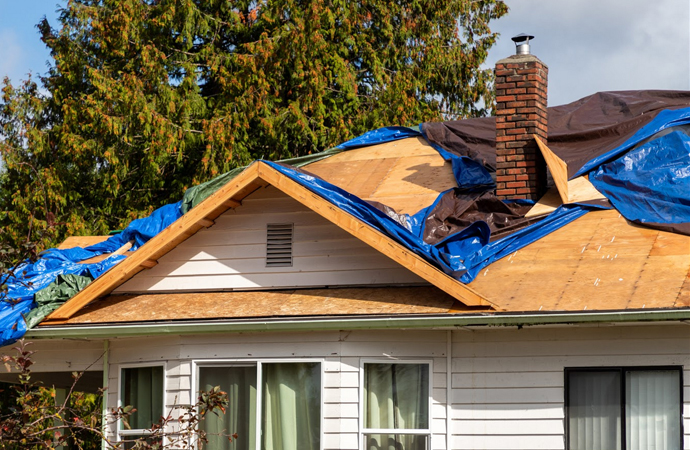 Why Choose Best Cleaning & Disaster Restoration Services?
Best Cleaning & Disaster Restoration Services has been providing restoration solutions to many homes and business owners living within our service area in the Four Corners Region. Tarp-Over is a specialized service that requires the help of our restoration experts. We have certified technicians and use state-of-the-art equipment. All you have to do is give us a call at 970-235-9151 for a free estimate.