Cleaning & Restoration Services in Pagosa Springs, CO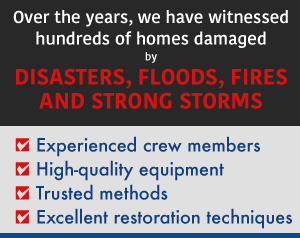 Disaster can strike at any time or happen in homes or businesses. When it happens to you, the best option is to contact BEST Cleaning & Disaster Restoration Services, Inc. Our company provides the best water damage restoration, fire damage restoration, storm damage restoration, and mold remediation services in Pagosa Springs, CO and surrounding communities.
At BEST Cleaning & Disaster Restoration Services, Inc., we have a certified team of trained experts who are always ready to help you get your home or business back to its original condition after a fire or flood. Our restoration specialists and state-of-the-art water extraction and cleaning equipment can easily get your home or business back on track in no time.
Fire and Water Damage Restoration in Pagosa Springs, CO
When you need help with residential or commercial restoration work in Pagosa Springs and the Four Corners Region is BEST CDRS. Being one of the most well-known and reputable restoration companies in the area, you can rest assured that we will get things done the right way every single time. The disaster restoration services we offer include:
For those who need to file their insurance claims for fire damage or water damage, we can help you. We also offer assistance with insurance claims filing for water damage, fire damage, or storm damage to those who are unsure about what has to be done for proper claims filing.
Professional Cleaning for Your Business or Home
In addition to our long list of restoration services in Pagosa Springs and the Four Corners region, we also offer professional cleaning service for both homes and businesses. These cleaning services include:
Call BEST Cleaning & Disaster Restoration Services, Inc. for Restoration and Professional Cleaning
As an IICRC-certified company, BEST Cleaning & Disaster Restoration Services, Inc. provides cleaning and restoration services that are the best you can get in the region. Our use of state-of-the-art technology and our roster of certified and trained experts are here to guarantee that you will get the best clean and the best restoration possible when you need our help.
Simply contact us at 970-235-9151 today and we will gladly help you with what you need.
Customer Reviews from Pagosa Springs
Kelle C. from Pagosa Springs, CO
Reviewed on Review Central
Feb 26th, 2018
BEST CDRS did a terrific job cleaning up and ensuring the safe restoration of an old hunting cabin into a children's nature center in Pagosa Springs. Audubon Rockies, a non-profit organization, was grateful for BEST's willingness to work with them on a very fair price and offering the best possible service(s) and professionalism. We would like to thank BEST for making the Nature Center at Four Mile Ranch a usable center and hub for environmental education!
Estimate Requests from Pagosa Springs
Carol G. on June 23, 2019 6:58:26pm
Hello, I have a split level townhouse in Pagosa Springs that is partially carpeted with a light colored Berber carpet. I would like a quote to have the following carpet cleaned: master bedroom (upstairs), 1/2 staircase (8 steps), hallway, downstairs living area, and secondary bedroom. What would you charge? Thanks, Carol
. on July 10, 2018 10:56:35am
The customers is looking for mold testing for a home they are listing.
Blogs related to Pagosa Springs