What to Do After a Monsoon
Every year, the Four Corners Region experiences a strong monsoon season, which brings torrential rains and thunderstorms. These can cause a deluge of problems that include flooding and landslides. When these storms occur, impacted homes need to be repaired or rebuilt.
Before any of these storms strike, you can limit the potential damage by preparing ahead of time as much as possible. Have emergency survival kits for each person in your home ready for use. If you are told to evacuate due to landslides, floods, and other impending dangers, don't hesitate to do so.
Once the monsoon hits, you must shift into repair or rebuild mode. Here are some tips to follow when that time comes:
Things to Do After Disaster Strikes
If your home figures in a disaster that is triggered by monsoon rains, you will need to do a few things. These include: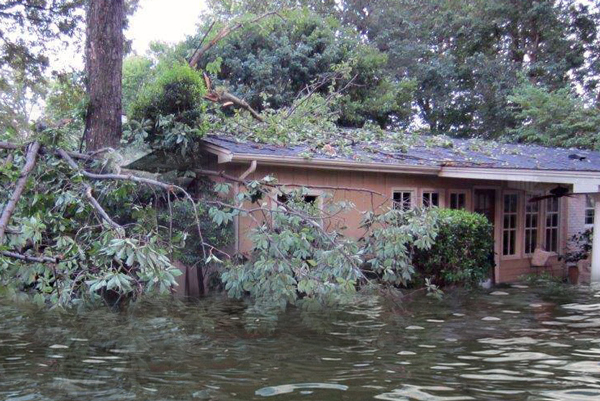 Have your home assessed by your insurance company – If your home has a policy that covers natural calamities such as floods and landslides, you need to have an insurance assessor survey your home so you can file your claim for repairs and restoration.
Contact Best Cleaning and Disaster Restoration Services – To have the job done right, you need to find a company that has been in the home restoration business for decades. In the Four Corners Region, that company is Best Cleaning and Disaster Restoration Services.
Find a temporary residence & secure your damaged home – If your home is damaged to the point it is uninhabitable, you must find temporary lodging. As part of the process, you will need to have your home boarded up & tarped to prevent additional weather-related damages and stop intruders during the restoration phase. Our proven professionals from Best can help with that.
Check for other problems that come with monsoon season – Other problems that may arise from such a storm surge include backed-up sewers, water seepage in your basement, and mold that may be growing in your walls and under floorboards due to the moisture there.
Contact Best Cleaning and Disaster Restoration Services for Monsoon Cleanup and Restoration
If your home in the Four Corners Region suffers from damage due to monsoon rains and its after-effects, you need to get professional help to get things safely back in order. The company to trust with your repair and restoration needs is Best Cleaning and Disaster Restoration Services. We have been in the business of disaster restoration for decades and we specialize in storm damage restoration, water damage restoration, mudslide restoration, and much more.
As a full-service company, we also can assist in filing your insurance claims. Don't think twice to contact us when you need help after monsoon season has wreaked its havoc on your home. Call us at 970-235-9151 so we can assess your home and get you the help that you need.