Water Damage Restoration in Durango, Farmington, Cortez, and Pagosa Springs
Among all the disasters your property will endure, water-related problems are the most common. Usually, they are caused by natural disasters and structural problems, and can sometimes get out of hand. Most people will handle the situation via do-it-yourself methods or home knowledge, but there are circumstances wherein these options cannot solve the problem.
The Big Problem with Water Damage
Water is a formless element, and because of this fact, it can easily be stored or absorbed in any given space. During the event of the disaster, your initial reaction is to get rid of the liquid that is trespassing into your home. Once that is dealt with, however, it is possible that you have missed a few areas that need to be dried. Ignoring these damp or moist surfaces is not an option because, in due time, they can become the perfect places to harbor noxious toxins and damage the internal systems of your devices.
For example, mold and mildew love to grow in dark, damp, and humid environments; and if certain spaces have been wet for too long, it is possible that they will manifest there. Their presence should be a concern of yours because the spores they emit are known to generate asthma and allergies. Another situation where you do not want to be caught up in is plumbing overflow. Water that is coming from the drain or pipe is riddled with bacteria, and letting it enter your property will not bode well. If they are not cleaned properly, you are exposing yourself with harmful substances that will make you sick.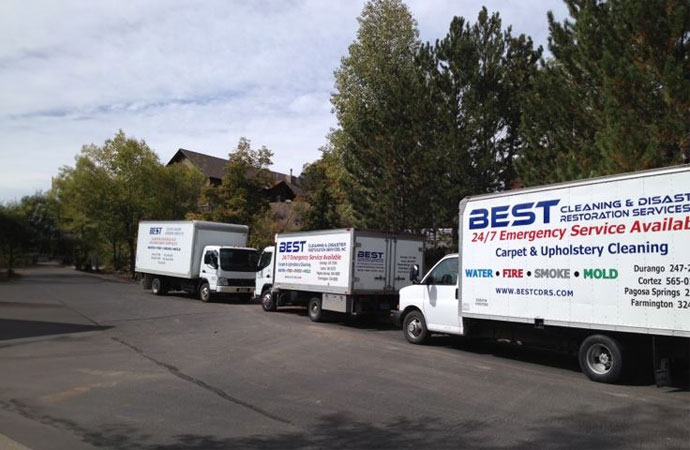 Why Choose BEST Cleaning & Disaster Restoration Services
If you are in need of professional water damage restoration services in the Four Corners Region, then contact BEST Cleaning and Disaster Restoration Services today by dialing: 970-235-9151. Our experts are well-versed with the causes and effects of water damage, and only consult the proper drying, restoring, and cleaning methods when encountering a project. When dealing with water-related damage,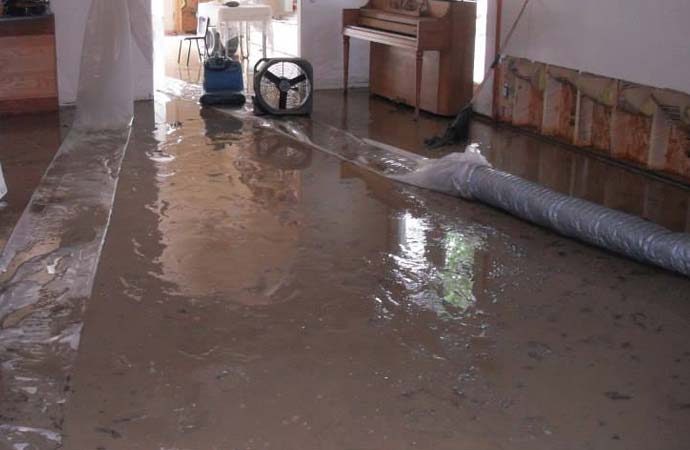 We can go through any one of these services:
Our technicians will also perform the following tasks to ensure that your property is completely dried:
Perform a Loss Assessment and Evaluation
Categorize the Water Damage Level
Apply Principles of Applied Structural Drying
Analyze Structural Damage & Content Assessment
Monitor Drying Progress
Final Inspection and Completion
With our help, the root of the problem is resolved with speed and ease and thus, leaving you with a healthy and safe home. Complete our contact form for further questions and details or call 970-235-9151 to schedule your consultation.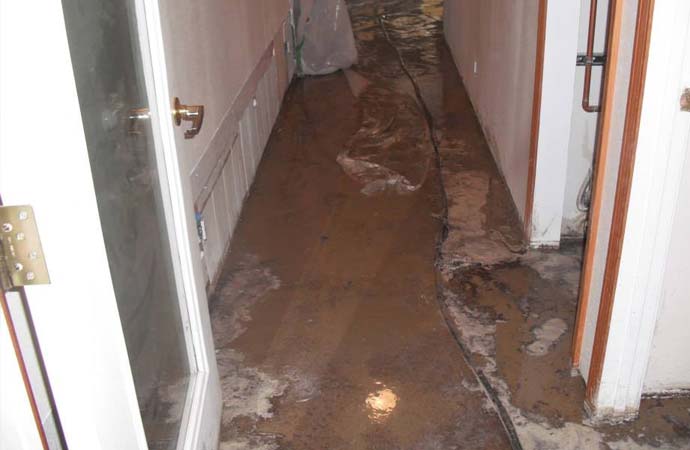 We also offer various restoration services which include:
Contact Us for Water Damage Restoration in Durango, Farmington, Cortez, and Pagosa Springs
Contact us at BEST Cleaning & Disaster Restoration Services today at 970-235-9151 for water damage restoration or other restoration services for your home or business.