Clinic Restoration in Durango & Farmington
Accidents and natural disasters do not occur with a warning. It can happen at the most unpredicted time in the most unexpected way. The clinic, being a healthcare facility, can not be kept damaged when any disaster or occurrence strikes. A damaged clinic can do no good to the patients. In fact, delaying the needed repairs and restorations will only lead to further and severe damages with even more costly repairs.
Hence, if you are managing a clinic in Durango, Farmington,  Cortez, Pagosa Springs, and throughout the other cities within our service area in the Four Corners Region, and the clinic has sustained damage, contact the experts at Best Cleaning & Disaster Restoration Services. We are a family-owned and operated company that, along with our repair and restoration services, is offering you: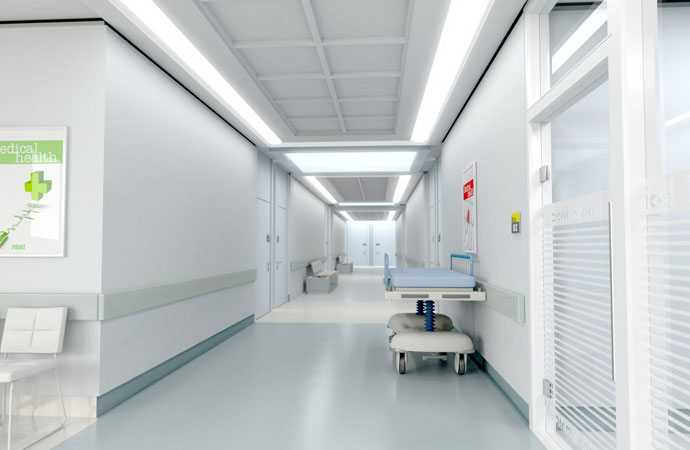 24/& emergency customer service
25+ years of experience
IICRC certified crew
State-of-the-art technology
Restoration Services by Best CDRS in Cortez
When you call us, we dispatch our restoration specialists to your place to evaluate and assess the condition. Depending on the type and extent of damage we'll be providing you one or a few of the following services:
Along with these services our company can also provide you with floor and rug cleaning, duct cleaning, and moisture control services. Dial 970-235-9151 or click here to schedule an appointment.
Let Best CDRS Restore Your Clinic
Let it be a natural catastrophe or an accident at your home or office building, there will be multiple restoration issues to address. If left untreated, you may face permanent damages, and treating them on your own can actually lead to more occurrence. Therefore in such a situation, it is in your best interest to call for expert help.
At Best Cleaning & Disaster Restoration Services our technicians provide an effective solution with a proper workforce and modernized equipment for customers within our service area in the Four Corners Region. Our goal is to assure a safe, clean, and most importantly a healthy clinic environment. Please give us a call today at 970-235-9151 for a free inspection.