Helping Community Connections of SW Colorado
Get Involved: Community Connections of SW Colorado
Our Favorite Holiday Fundraiser at the Durango Train Museum!
Though we enjoy partaking in several different fundraisers throughout the year, there is one special non-profit that is close to the BEST heart. Community Connections of Durango has been a part of the BEST holiday season for ten years. This year we gladly decorated our tenth tree at the Festival of Trees located in the Durango Train Museum.
How It All Started:
Ten years ago, at a Community Connections event, moved by the stories of obstacles that families of disabled children and adults were faced with on a daily basis, BEST founder, Chris Rezek, vowed to support the organization every year. He convinced the most creatively inclined employee at BEST to take the decorative reigns and while pregnant with her first child, Emily took on our very first tree. Each Christmas since, we've happily planned weeks in advance to seek out the new and BEST theme in ornaments and never tire of sharing in the holiday spirit with other local businesses on decoration day. This year, Emily shared decorating duties with new BEST employee Tuesday, again while expecting baby number two. What better way to celebrate than with tradition, sparkly lights and delicate Christmas trees?! (Our photo gallery features pictures of Festival of Trees years past).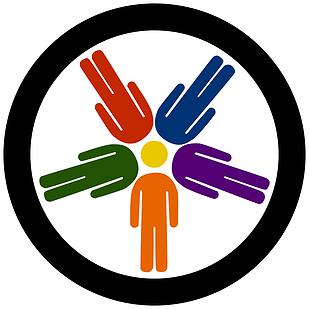 Who Are We Helping?
Community Connections has been active in the area since 1985 providing services to children, adults and families with intellectual and developmental disabilities. Offering 24/7 services to individuals in Southwest Colorado, Community Connection's mission is to provide opportunity for their clients to lead a healthy and fulfilling life as an active member of the community. Thanks to this incredible organization, members of our community who may easily be ignored or forgotten are cherished, appreciated and offered life changing opportunities to lead the BEST kind of life possible. Please check out their Facebook page HERE for more information about their projects, events, and mission.
What Is The Festival of Trees?
For those of you who don't know about the Festival of Trees, you are missing a wonderful opportunity to see creativity, generosity, and community working in sync to bring a beautiful holiday activity to downtown Durango. (And did I mention: FREE ENTRANCE!) Officially opening tomorrow (Dec. 5th) afternoon from 1-6pm, Community Connections will be kicking off their biggest fundraiser of the year with free cookies from Bread for the first 100 visitors and a whole lot of Christmas spirit!  Check out Community Connections Facebook page for updates of events and for a sneak peak at some of the decorated trees!
By Brett Rezek
Thursday, December 4th, 2014