Natural Disaster Preparation: Healthy Home Habit #5
Staying on top of your natural disaster preparation survival kit is one of the BEST habits you could possibly have, especially when disasters are often unexpected and unavoidable. There are a number of ways to prepare your family in the event of an emergency. Here are some tips about what to include in your emergency bag for the ultimate natural disaster preparation. Especially during the cold, winter months we suggest carrying one of these 'Survival Bags' in your vehicle. Keeping one in an easy to access spot at home is also a great way to stay prepared.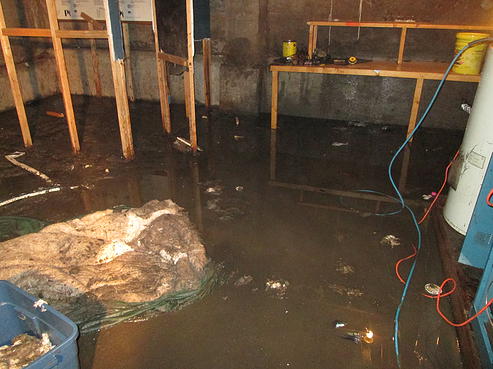 Water: The source of life! You won't last more than a couple days without clean, fresh water to drink. One gallon, per person, per day.
Snacks: High protein foods will keep your belly fuller longer. Nuts, energy bars and dried meats are a great option.
Medications: Include any known prescribed medications (beware of expiration dates) and basic over the counter first aid products.
Personal documents: Copies of important documents are helpful in the event that items are lost in your home during a natural disaster.
Multipurpose tool that includes a sharp edge or knife that can be helpful in many situations. Pliers or a wrench are also helpful if you need to adjust utilities at home or fix a broken automobile.
Blankets: Wool blankets or a pre-packaged emergency heat blanket is essential for the auto emergency bag in the event you are stuck off road in a heavy winter storm.
Whistle: This can be used to draw attention to rescue workers or passersby.
Cell phone or two way radio: In order to make contact with emergency or rescue crews, these items can play a crucial role in your families safety.
For other tips on how to stay prepared for natural disasters and unexpected accidents, call BEST anytime, day or night at 970-235-9151. We are always happy to help!