The BEST Way to Clean Tile Floors
Tips to Maintain Your Tile Floors: Healthy Home Habit #6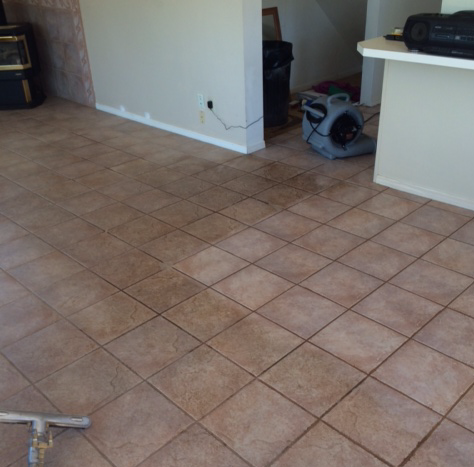 When not cleaned properly, tile floors can quickly accumulate a dirty film, especially in the grouted grooves of your kitchen, bathroom, entry way, etc. Here are the 3 most important tips for the BEST way to clean tile floors looking fresh from our Cleaning Operations Manager, Jack:
CHANGE YOUR MOP WATER MORE OFTEN THAN YOU THINK! The color change in your mop water is a direct indication of the water becoming dirtier. If you don't change the water, you're only spreading germs and grime from one area of the tiled floor to another.
EVERY THIRD MOP, USE VINEGAR WATER AND A BRUSH to break up leftover soap and dirty mop water from previous moppings. The grout may take a little elbow grease, but with regular maintenance, you will reduce the time and energy spent on each cleaning.
* DO NOT USE VINEGAR ON NATURAL STONE * Natural stone such as marble and granite do not like the acidic nature of vinegar and the acid will etch the surface.
EVERY THIRD YEAR have your tile floors cleaned and sealed by a professional.
Regular cleaning maintenance is key to keeping your home in the healthiest condition possible. Be sure to call BEST at 970-235-9151 if you have questions about your tile and grout or for more information about any of our HEALTHY HOME HABITS.
By Brett Rezek
Wednesday, March 18, 2015