Common Causes and Health Risks of Water Damage
Water damage can be caused by a lot of things and can affect anyone. Commercial establishments, factories, and homes are all susceptible to water damage. This can be caused by a variety of things, from forces of nature to human error to the natural wear-and-tear of appliances and other equipment.
The most common cause of water damage is flooding. Common reasons for indoor floods include:
Overflowing toilet
Sewer pipe backup
Leaking roof
Broken pipes
Frozen pipes
Rainstorms
Appliance leaks
Water heater leaks
Any of these can cause water damage and the extent of the damage is dependent on several factors: the amount of water present, the length of time that the water has been standing, and the type of water that has flooded your home. All of these issues play a role in whether your water damage also is a health hazard.
Categories of Water and Their Health Risks
When it comes to flooding and water damage, three are three categories of water damage that determined the extent of your damages when flooding occurs. These are:
Clean water – This is water that flows from broken water pipes and appliance leaks. This is considered clean water and has very little to no dangerous microbes that can cause serious illnesses. If left to sit for a few days, however, this water can degenerate and become gray water.
Gray water – This is water that has been allowed to sit for a few days, which can result in the creation of dangerous microbes that can cause diseases. Gray water can also be caused by kitchen sink overflow, washing machine drain overflow, and any other water that has been used for one purpose or other.
Black water – This water is the most hazardous of all three categories because it can carry in it microbes that cause serious illnesses. Black water is caused by sewer backup, toilet overflow, and floods that come from outside. These can carry toxic chemicals, traces of feces, and other things that can make you seriously ill.
Also worth noting is that, even after the standing water is removed from your home, you still stand a chance of getting sick. It may be caused by mold and mildew growth. That is why any water damage that happens in your home should be handled immediately and left to the experts to address.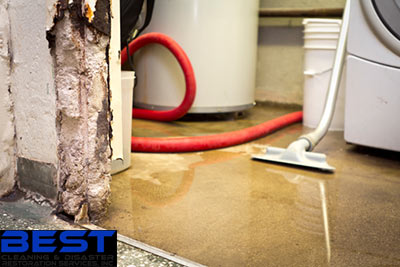 Who to Call for Water Damage Mitigation and Restoration
When you find that you have water damage in your home or in your workplace, you need to get in touch with a company that can effectively handle these for you. In Durango, Farmington, Cortez, and Pagosa Springs, the company to call is Best Cleaning & Disaster Restoration Services. We can handle any type of water damage restoration work that you have.
We can also take care of restoring your home after a storm, removing mold growth, and restoring a home after a fire. To get the help you need for the kind of restoration work that you have, contact us at 970-235-9151 so we can send someone over to assess the damage and to help you get things back in order.